New business is the lifeblood of the agency world so how can advertisers make them work when everyone is based at home? ID Comms North America CEO Tom Denford explains.
The most frequent question that we've been asked in the last few weeks is 'what happens to agency pitches in the Coronavirus lockdown?'
We know that new account wins and retentions are critical for multiple reasons; wins help build agency momentum, they enable talented staff to find new more responsible roles and help justify the establishment of new skill centres as the communications landscape changes.
Agencies are home to some of the industry's most innovative and entrepreneurial talent so it's no surprise that the majority of agency CEOs say they are ready to continue to try and meet the demands of new clients, despite the fact that their teams are working apart.
A cynic might argue that since agencies are notorious for failing to turn down pitch invitations – even when it doesn't suit their business model – it's perhaps no surprise that more than half are willing to continue to compete for new business and believe they can respond to briefs.

But our research shows that the present situation has brought a new realism about where it's sensible to try and compete, given the workload strains that simply servicing existing clients with a dispersed workforce places on their businesses.
Many leaders say they will be more selective about what they compete for. Instead, what's likely to appeal to stretched new business leaders are pitches designed to tackle business issues in both the short and medium-term – long after the coronavirus lockdown has passed.
In the research, agency CEOs say they expect more streamlined processes to make sure that time and effort isn't wasted; that might include limiting the scope of the RFP given that good consultants will already know an incredible amount about the agency landscape and can efficiently back-fill for curious advertisers.
For the duration of social distancing, with all scheduled travel and attendance at industry events canceled and often a total ban on in-person meetings, agencies naturally have questions about how the process of building chemistry will work over Zoom, Teams or any of the other platforms that we've all become so familiar with in recent weeks.
This is one area where agencies are keen to see advertisers invest additional time and energy to try and build the chemistry that's needed for a successful partnership. Client values such as tolerance, empathy and fairness matter now, more than ever.
Agency CEOs say that the humanity of advertisers in times like this will influence which pitches they compete for and which they reject.
But the main stress test that many will ask is why does the review need to happen now? Agencies know that the decision to activate an agency pitch often isn't a decision that is taken in isolation, it is usually part of larger changes in the marketing organization or marketing approach.
Pitches that are part of a bigger timeline of change and cannot necessarily be delayed will be welcomed but short-term plans to reduce costs or pitches that come with onerous financial terms such as longer payment terms are likely to see agencies turn their backs.
Agencies are amazingly agile and resilient and agency CEOs are working incredibly hard right now to provide existing clients with the strategic advice and support they need, they have to be selective.
It's hugely impressive to see the way that agencies are embracing business as usual via remote working but advertisers must also be sensitive to the new reality and those that need to review agencies must adapt their processes to get the best out of agencies.
That means being willing to adapt timelines and workloads with sensitivity to what is realistic for competing agencies to manage.
Our advice to many advertisers has been to pause their pitch process to allow us to replan the milestones and the meetings for remote teams.
For those considering an agency pitch in 2020, our advice is to delay launch until Q3, but in the meantime make better preparations by conducting diagnostics of your existing operations. This will help define the future operating model, internal capabilities required and give a clearer role for your future agency, which will make the pitch, when it happens smoother and generate more inspiring responses.
Marketing is a team profession and advertisers need to remember the vital role their agencies play now and will play in growing their business once these unusual circumstances are over. By making a few adjustments for the short term they will see the very best of them, whether they are holding a pitch or working alongside established and trusted partners.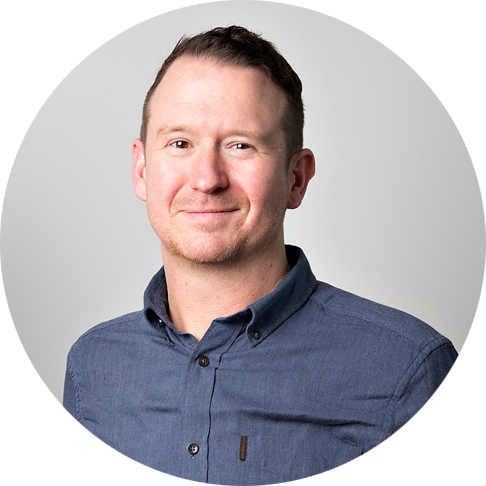 Tom Denford
Tom Denford is one of the world's most trusted advisors to senior marketing and procurement leaders on navigating media and digital transformation. With 20 years' experience in the marketing industry, which covers senior global roles in creative and media agencies, Tom co-founded ID Comms in 2009, with ambition for the company to be the world experts in maximising media value and performance.