AdAge: ID Comms acquires media auditing firm founded by former Ebiquity North America CEO
MediaPost: ID Comms Acquires Media Audit Firm PJL Media
TheDrum: ID Comms buys PJL Media to build out 'future-facing' auditing arm
Daily Research News: ID Comms Buys Media Auditor PJL
Campaign: ID Comms acquired auditing firm PJL Media, run by former Ebiquity CEO PJ Leary
ID Comms Assurance will provide a faster, smarter and more cost-effective service for advertisers.
ID Comms has acquired media auditing specialist PJL Media to put additional expertise and scale behind its global media assurance practice.
Founder PJ Leary will now become Global CEO, ID Comms Assurance, responsible for integrating PJL Media with the ID Comms Assurance team.
Longer term, his brief will be to create a smarter, future-focused auditing offer as advertisers look for services beyond the traditional 'rear view mirror' audit approach. Instead the company will position data on media performance as critical insight for future investment performance.
ID Comms Assurance provides greater accuracy, faster data gathering and assessment as well as greater insight and strategic recommendation, across all paid media including digital performance and programmatic.
The combined company already provides media assurance services covering more than $8 billion in advertiser media investment.
The full terms of the deal are not being released, but PJ Leary becomes a minority shareholder in ID Comms and joins the company's Board.
PJ Leary was previously CEO of Ebiquity in North America from 2003 to 2014 and is regarded as the most trusted and respected media auditor in North America. The merger also reunites him with his old boss at Ebiquity, John Billett, who was an early investor in ID Comms and remains a non-executive director.

Demand for media auditing has grown steadily, especially in the US, following five years of heightened awareness related to media transparency. In recent years, as the media landscape continues to change and dynamic bid-based buying matures, advertisers have increased their investment in measuring media buying as they look to leverage modern techniques to hold their media agencies accountable for strong performance.
It's also a time of huge change in the traditional media auditing landscape, with Accenture closing its Media Auditing operation from August 2020 to avoid any conflict of interest with its agency business.
Tom Denford, CEO, ID Comms Group "We are thrilled to have PJ join the expanding ID Comms team, we've been good friends and close admirers for many years. This acquisition was strategically important for ID Comms at a time when many advertisers are rethinking their needs for media auditing and perhaps looking for more modern techniques, fit for the digital age. We are excited to bring our new global standards for media auditing to ambitious advertisers asking 'what's next?'..."
PJ Leary, CEO, ID Comms Assurance, said: "I am delighted to join ID Comms at such a unique time in our business and when there is a natural evolution in media performance auditing on the horizon. I have been deeply impressed with the progressive thinking and the high caliber of the team at ID Comms over the years. Together, we will continue to focus on accelerating our global Assurance business with a differentiated service emphasising agility, relevant insights and methodologies that are purpose built to inform tomorrow."
ID Comms has recently expanded its US operations and was recently appointed to manage T-Mobile's US $2bn media agency review, likely to be the largest agency pitch of 2020. It is also sponsoring the 2020 ANA Financial Management conference, which takes place on October 6-7, 2020.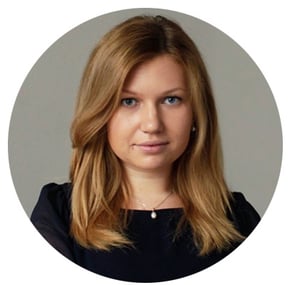 Nadia Shchipitsyna
Nadia is an enthusiastic marketing professional, specialising in integrated media and marketing communications. Her core skill is her expertise in the detailed planning and structuring of projects to ensure delivery and completion on every part, on time and on budget.