RIP the media planner? When the machine can optimize $100 million media plans in a split-second, what role does the media planner play and how will that evolve?
Let us know your thoughts in the comments below...
On this week's #MediaSnack LIVE we consider if Artificial Intelligence can replace the media planner? This is a BIG question but also has wider implications on things like:
- Advertisers in-housing trend
- The future of work
- Do we need city offices?
- Agencies off-shoring operational services
- The role agencies play
- More consulting or more tech?
- When will advertisers be able to do EVERYTHING themselves?
The announcement this week by media agency Wavemaker of their 'Maximize' AI planning tool has got tongues wagging and opinions flowing. We give an Alternative Perspective.
Read more: Good News. Planners Will Save Agencies From Oblivion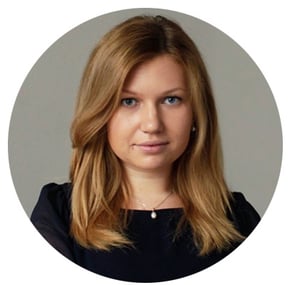 Nadia Shchipitsyna
Nadia is an enthusiastic marketing professional, specialising in integrated media and marketing communications. Her core skill is her expertise in the detailed planning and structuring of projects to ensure delivery and completion on every part, on time and on budget.