Media will not want to repeat 2016, a year when its reputation was dragged through the mud. And the truth is that it won't have to, as long as advertisers take key steps to revive the media brand across their organizations.
Given the right approach, media could rise like a phoenix from the ashes, with an even stronger position and become widely respected in the boardroom for its ability to drive top-line growth.
However, this will only happen if key internal stakeholders take action. The responsibility for the transformation of media lies with CMOs, procurement leaders and media directors.
The first action needs to come from the CMO. Change comes from the top and that requires the CMO to set the lead both within the marketing team and the rest of the company.
To do this they need to benchmark the status of media internally. They need to discover – or admit – how good their team is compared to other brands and best practice.
This will give them a clear roadmap for improvement and change and can be aligned both with immediate stakeholders such as procurement but also, more importantly to create a business case for change.
It will allow CMOs to demonstrate how changing the way media is managed will drive a clear return and convince company leadership to allow the marketing team to execute that change. The right narrative will also allow CMOs to start talking about media as an investment in a business outcome rather than a cost.

To be credible however, CMOs need to draw a line in the sand and make the process accountable by demonstrating how they can track continuous incremental improvements over time.
This may be a long-term process – after all media has been viewed as a cost for years if not decades at most companies – but CMOs need to lead the charge.
The second action needs to come from Media Procurement leadership. They need to go into battle to help CMOs demonstrate that media is an investment rather than a cost and encourage the company to be more strategic about media and work better with media agencies.
The central change here will be to change the way media procurement is seen and assessed. Procurement managers can feel isolated in large marketing organizations but it goes deeper than that.
Their own KPIs are often misaligned with the idea of media being an investment in growth because they are focused (and typically incentivized) on efficiency improvements and cost savings.
Changing this conversation requires media procurement to challenge their CMO and CPO to be open to redefine the internal KPIs for media away from "traditional" procurement metrics of price, discount and audit and align them more closely to metrics of growth, performance and value creation.
While most procurement leaders are generally very keen on such ideas and very capable at reframing this discussion, it often requires education within the business to get senior marketing and procurement leadership more closely aligned on common KPIs for media success.
Procurement is well equipped drive this agenda because they know the agency contract, they evaluate agency performance and are often responsible for making media accountable. The key is to adjust the measures of this accountability, from cost saving to value creation.
The final change needs to come from global or regional media directors. They need to step up internally and start being seen as the guardian of a huge company investment in growth.
This will require them to reengineer how their role is seen, change the perception of media internally and transform their own value and reputation. Rather than being a specialist buried within the marketing machine, they need to become an executive with influence on the success of one of the company's largest annual expenditures.
Simply changing this narrative among senior leadership can make them rather excited about media. Celebrating media successes internally via annual media awards that are carefully aligned to the internal media strategy is one way to further raise the profile of media.
The responsibility for change in media lies predominantly with advertisers. They control the purse strings and can drive change through the industry. But before they can perform that vital function they also need to start by changing themselves.
This article was originally published on MediaPost on 23 January 2017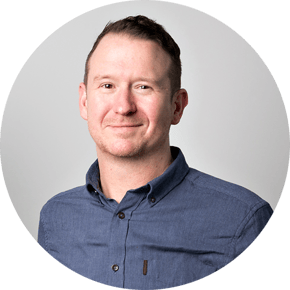 Tom Denford
Tom Denford is one of the world's most trusted advisors to senior marketing and procurement leaders on navigating media and digital transformation. With 20 years' experience in the marketing industry, which covers senior global roles in creative and media agencies, Tom co-founded ID Comms in 2009, with ambition for the company to be the world experts in maximising media value and performance.