On this week's #MediaSnack we continue the theme of #MediaChange from last week's episode which you will recall that our word of the year is CHANGE and we considered this across three areas: Advertisers, Agencies and Accountability.
On Episode 61 we dig into more questions, this time regarding how CHANGE will impact media agencies in 2017 - thanks again for all the great questions, we picked three which represent different perspectives: A network agency CEO, a Media Planner and a Media Publisher
Network CEO:
We are getting squeezed between demands for holding company returns and clients seeking lower and lower fees. The reality of transparency is that we go bankrupt, how do you see this new business model actually working?

Agency media planner:
I'm a bit tired of the negativity and the bad headlines around media, I think we do good work for clients - how does this get resolved, where does it end?

Media publisher:
Who is going to change? For some publishers to survive the next few years, the media buying model needs to change to make sure that a fair amount income reaches us.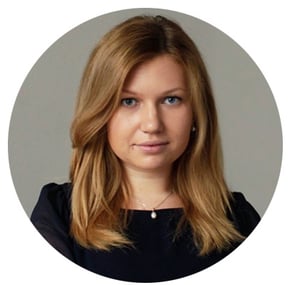 Nadia Shchipitsyna
Nadia is an enthusiastic marketing professional, specialising in integrated media and marketing communications. Her core skill is her expertise in the detailed planning and structuring of projects to ensure delivery and completion on every part, on time and on budget.