On this #MediaSnack special Tom and David celebrate the 100th episode by taking a look back at the highlights of the last two years before laying down three big predictions for media in 2018.It's been a challenging time but Tom and David say the major positive has been that media has risen higher on the corporate agenda. Marketers are taking media more seriously and applying resources internally to manage this vast amount of money. Hopefully, more are seeing media as an investment rather than a cost.
Tom and David say this has happened for two reasons:
Firstly, marketers are seeing the power media has to drive their business outcomes and therefore striving to make it more accountable and more effective. At the same time, media has become hugely more complex and needs more governance and resource to manage it.
Second, concerns over the supply chain of media especially in digital have caused marketers themselves to become more accountable and demand greater transparency about how their money flows through the supply chain. This has been highlighted by significant milestones over the last two years; notably, the work done by the WFA, ANA and ISBA to shine a light on the supply chain, the speeches by P&G's Marc Pritchard outlining an action plan for media transparency and the ongoing worries about ad fraud and brand safety.
Having looked at what has happened then Tom and David highlight three behaviours that they think will be at the forefront of #MediaChange in 2018:
1. Operating Models for Media – advertisers will define long-term internal strategies for media management and build capabilities and process into an operating model for media. This means being clear the value of media, not just the price of media, and determining what resources are required internally and externally.
2. Fragmentation of Media Scope – marketers will want to understand the entire process of media activation from data and analytics, insight and strategy through to media activation and tactics. Tom and David expect more advertisers to interrogate these processes and identify which parts they need to exert more control over and then build an operating model for media that gives them controls they need. This may lead more advertisers to bring some of that capability internally but it's more likely to be the upfront data and strategy scope rather than the media buying.
3. Action Plans for Media – we expect many more brands will follow P&Gs lead to define an action plan that reduces wastage of media dollars, implements greater accountability and transparency from the media supply chain.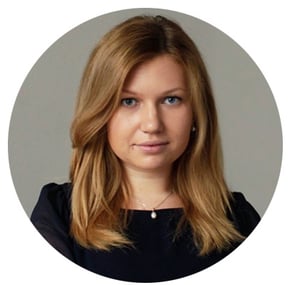 Nadia Shchipitsyna
Nadia is an enthusiastic marketing professional, specialising in integrated media and marketing communications. Her core skill is her expertise in the detailed planning and structuring of projects to ensure delivery and completion on every part, on time and on budget.