The term media auditing is confusing, ask three different people and you'll get three different answers. There is general consensus though that, however you define it, media auditing is something important which brands should be doing.
What is media auditing?
On a recent #MediaSnack we discussed the different types of
media auditing
, in an attempt to clear up some confusion. What people typically call a media audit (using what's become known as a media auditor) actually isn't auditing in the strict sense. Asking a firm to grade your agency's media buying performance by analysing pricing and quality isn't actually auditing. This kind of work is best called "Price benchmarking". Is that clearer? Maybe not.
So, we invited a proper auditor onto the show to help clear up the confusion. Adrian Jenkins is a Chartered Accountant (like a CPA for those of you in the US), he's the founder of an
independent audit company called Financial Progression
which conducts contract compliance audits of agencies on behalf of advertisers (including media agencies, creative agencies, and many others). FP are long time collaborators of ID Comms.
Should you audit your media agency?
Our view is that it is important to consider contract compliance auditing in an holistic way, as part of a mix of accountability techniques to make sure your external agencies are working productively to deliver your marketing and business objectives and operating with transparency. Media contract compliance auditing also typically finds where there are errors, especially important in today's complex world of automated media buying systems.
I ask Adrian to help clarify the different types of audits, explain what media contract compliance is and how it benefits the advertiser. It is interesting to note Adrian's perspective that, far from creating hostility and mistrust between advertiser and agency, a compliance audit of media contracts can actually benefit the relationship because it removes any uncertainty, provides transparency and aligns both parties for the future.
---
Three tips for contract compliance auditing
Here are the top tips for those advertisers who haven't audited in this way before, how to start and what to look for.
Step 1: Read your media agency contract
This will have defined the rights you have to conduct audits of your media agency, you should look for the following terms:
Who are you contracted with, individual agency or its holding company?
Are there defined rights and logistics for compliance auditing?
Are you restricted in the auditor you can use? Some agencies like only to be audited by 'Big Four' - but we advise you should have right to use whoever you think best fits your needs
How much notice do you have to give the agency in advance of a compliance audit?
Step 2: Speak to your media agency. Really?
Yes, they will be very used to this type of audit, most of their clients probably conduct some form of compliance auditing
They will share their perspectives on different auditing firms
They need to be engaged early in the process to mitigate and discomfort they might feel at being audited, even if you have the rights in your contract
The purpose of audits is to make the relationship better and more productive. They don't need to be hostile or aggressive, so it is helpful to use this time to align your key stakeholder (agency) early in the process
They can share with you experiences and learnings of having been through these processes before.
Step 3: Pick an auditor
Contract compliance auditing is a rather niche industry so there are not hundreds of options here; the major choice you need to make is Big or Small?
The 'Big Four' audit firms offer these types of services in many industries and media is another category they can advise on. The Big Four are KPMG, EY, PWC and Deloitte
Alternatively, many advertisers seek the advice of specialists in agency compliance auditing because, especially in media, this is a complex area which requires more specific technical expertise. Examples of these more boutique expert auditors include Financial Progression, Firm Decisions, AARM
Consider also that K2 Intelligence - the investigative firm that The ANA hired in the US to conduct the media rebate enquiry - has also laucnhed their own specialist media transparency offering for US based advertisers, which sees them leverage knowledge they've gained in delivering the ANA media rebate (#RebateGate) report.
Define the scope you need, driven in part by the rights you have in the contract and what you want to achieve, then consider the best solution for you. Your company might already have a deep relationship with one of the Big Four that you can leverage.
Our recommendation is to test different auditors, perhaps pick on big and one small and give them two different contracts (different countries, types of agency etc) and see how they do. Then seek to secure a global preferred partner.
---

Conclusion:
Brands that don't currently exercise their rights to audit their media agencies should consider it seriously.
Make sure you are clear what you mean by media auditing, take expert advice if you need it to ensure you are making the right decisions for your company's requirements.
---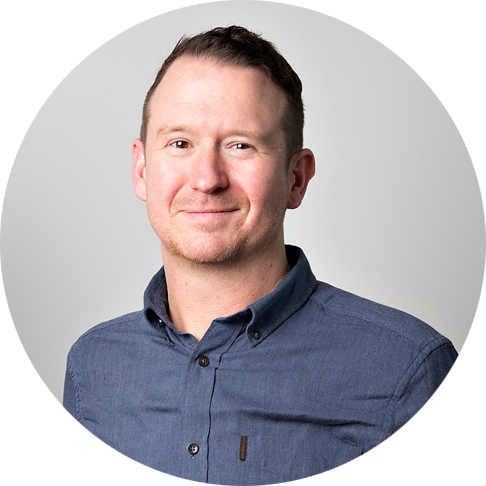 Tom Denford
Tom Denford is one of the world's most trusted advisors to senior marketing and procurement leaders on navigating media and digital transformation. With 20 years' experience in the marketing industry, which covers senior global roles in creative and media agencies, Tom co-founded ID Comms in 2009, with ambition for the company to be the world experts in maximising media value and performance.