In part 3 of his series on the re-invention of media, Tom Denford explains that agency management is an essential ingredient for a better relationship but it also requires clients to be more open with their agencies.
Marketers need to focus on value rather than price, particularly given that value delivery to their clients is largely discretionary on the part of agencies.
That means not just negotiating a good commercial deal but also committing to manage their agency correctly at the pitch and beyond. Being able to evaluate an agency's service and strategy delivery (not just the prices they pay) has become a critical part of the marketer skill set (and will also provide clear benefits for agencies).
Putting in place an agency evaluation process is good discipline because it requires clients to be much more specific upfront about their objectives and their requirements from an agency and it's much easier for an agency to perform well once they are clear what the brief is and the objectives they need to deliver.
This approach also requires clients to be much more transparent about performance metrics and how they will be calculated and assessed – it's always better to know exactly how you will be measured because you can focus agency resource into areas that make the most difference for the client.
Conducting regular evaluations of agency service and monitoring their delivery of their scope of work also creates far better client and agency collaboration because it creates a forum for discussion at all levels. After all, it's a rarely mentioned fact that at least half the client-agency problems are due to the client's behaviours.
For many agencies, agency evaluation processes can be a "pitch saver" because it allows them to proactively deal with people or process issues that, if left unchecked, typically fester into dysfunction and eventually lead to business walking out the door.
A recent survey conducted by ID Comms and the World Federation of Advertisers among WFA members representing more than $100bn in annual marketing spend, found that the uptake of performance-related payment methods is increasing (now 15% of all payment models used) with a further 37% of those surveyed saying they planned to implement performance incentives, 36% said they wanted to explore value-based compensation and 66% said they wanted to link agency income more closely to their own business performance.
With marketers now looking to media to drive growth, we expect a significant increase in performance based remuneration models for paying media agencies in the coming years.
This article was originally published in The Internationalist on 1-Oct-2014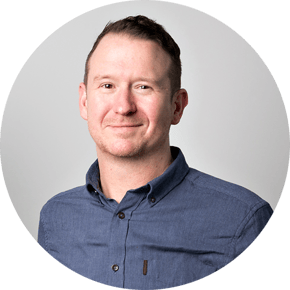 Tom Denford
Tom Denford is one of the world's most trusted advisors to senior marketing and procurement leaders on navigating media and digital transformation. With 20 years' experience in the marketing industry, which covers senior global roles in creative and media agencies, Tom co-founded ID Comms in 2009, with ambition for the company to be the world experts in maximising media value and performance.