On this episode of #MediaSnack Tom and David review the key events of the last 12 months and hand out gongs to those people, channels and themes that made an impact.
M is for Media Person of the year – P&G's Marc Pritchard for his action on the murky digital supply chain.
E is for e-commerce, notably Singles Day, Alibaba and Amazon which all continued to grow.
D is for Data and advertisers such as Deutsche Telekom taking back control.
I is for Independents and the continued success of agencies like the7stars and Goodstuff in the UK.
A is for Ad fraud which became a story in 2017 but will continue to grow in 2018 unless strategic and affirmative action is taken. Fraud can be a relationship breaker.
S is for Safety or more specifically brand safety. Brand care is required to ensure that messages appear in the right places.
N is for Next Generation of leadership at agencies, particularly in the UK where many famous names moved on but also the next generation of marketing as advertisers seek to transform by acquiring new skills.
A is for Amazon which had a stellar year with its purchase of Whole Foods and an increasingly powerful advertising offer.
C is for Contrarian because bizarrely the Ad Contrarian's views have become accepted as mainstream rather than simply "making marketers uncomfortable."
K is for Knowledge because advertisers are becoming more knowledgeable and taking back control of their media.
And finally, we reveal the #MediaSnack Word of the Year for 2018: ACTION.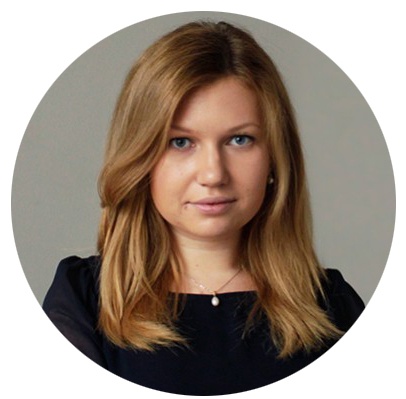 Nadia Shchipitsyna
Nadia is an enthusiastic marketing professional, specialising in integrated media and marketing communications. Her core skill is her expertise in the detailed planning and structuring of projects to ensure delivery and completion on every part, on time and on budget.