We are in the middle of the biggest media agency pitch season in recent memory. Halfway through the summer, should we spare a thought for the over-stretched agency teams or should we be asking how they might focus their efforts a little more?
All agencies are playing down their exposure to risk of account losses and in their various Q2 earnings calls, the holding group CEOs were very conservative about their chances of picking up new accounts, while being cautious about potential losses.
However, our private conversations with agency leadership teams reveal that there is immense pressure to catch as many raindrops as they can in the current deluge of new business.
Vacations have been cancelled, weekend working has become the norm and the top talent is being spread thinly across many pitches (that's in addition to the their day jobs).
The running total of new business currently available from the likes of Unilever, P&G, J&J, Citibank, VW, Coca-Cola, L'Oréal, and Visa is, by our calculation, worth more than $25bn of reported spend. They are now starting to drop. Coca-Cola announced last week it is shifting US media duties from Mediavest to UM – but many still have some way to go.
Whatever the reason for each of these reviews, it's certainly a painful time for participating agencies and will involve large investments in time and resource, if they want to compete on many fronts.
Part of the problem is that all reviews will be looking to secure the same three things: Maximum media value creation (all seeking commitments from agencies on value delivery); access to top agency talent, tools and technology, and improved levels of transparency and accountability.
The challenge for agencies is that all three are somewhat finite and they are only able to offer the greatest value to a few.
Talent is key because great agency talent is sadly becoming a scarce resource as key people continue to exit media agencies for other parts of the industry. Identifying and securing the best agency talent is the hardest part of a media pitch.
During this mad pitch season agency resource will be stretched very thin and many of the best talent and key executives will be extraordinarily distracted by the lure of new business.
The key to success is getting the balance right between appealing to new clients and keeping existing clients happy. Clients will be very wary about any reduction in the hours they get with their favourite execs.
Agencies are notoriously bad at prioritizing what to pitch for and new business priority strategies go out the window when the line up of potential clients looks like it does currently. "Have a crack at everything and let's see how we get on, we can focus later…" is likely to be the typical agency approach.
They should avoid the temptation because those that are too greedy could find that it costs them. If they spread their talent and resources too thinly the result is likely to be no wins and potential departures from their current client roster.
In this great summer of pitches, there are three golden rules that agencies have to remember:
You can't win everything. Make a selection of which of these accounts you really want to win and stick to it.
It's no good winning new business if it costs you existing clients. Be very careful not to antagonize the people you already work with.
Be realistic about what you can ask your talent to do. Talent needs to be treated with respect, it's the most precious resource you have as an agency.
We expect a good proportion of the current media pitches to end with a change in agency. There will be some big winners and big losers but the agency that sticks closest to our three golden rules is likely to be the one that achieves the greatest net gains.
This article was originally published in MediaPost on 6th August 2015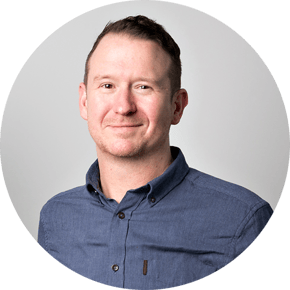 Tom Denford
Tom Denford is one of the world's most trusted advisors to senior marketing and procurement leaders on navigating media and digital transformation. With 20 years' experience in the marketing industry, which covers senior global roles in creative and media agencies, Tom co-founded ID Comms in 2009, with ambition for the company to be the world experts in maximising media value and performance.