If you've ever wondered what it's like to be (gently) interrogated, then I can tell you it's persistent, comprehensive and exhausting.
The week before last, I spent three hours in New York in the company of K2 Intelligence, which was founded by Jules Kroll, the man famous for inventing the corporate investigations industry.
K2 was hired last year by the Association of National Advertisers in the US to report on the media market and assess if any rebate practice exists. My contribution was to discuss ID Comms' perspective on the global media landscape and how both clients and media agencies behave.
K2, which is working with the media consultancy Ebiquity, has taken a balanced, considered and generally constructive approach – assessing client behaviour and practice as much as agency behaviour and practice – that contrasts starkly with the one holding companies appear to have taken via the American Association of Advertising Agencies.
Last month, 12 of the world's most powerful media agency executives produced their response to the allegations that hidden rebates were rife in the US by publishing the 4A's media transparency guidelines.
These were soft and unclear, with vague definitions of some of the most contentious words in the media lexicon. They certainly were not sufficient as guidelines for brands wanting greater transparency from their agencies.
In some areas, they appeared to be giving agencies an opportunity to be less transparent, which is not in the best interests of US advertisers or the industry as a whole.
One area of concern was the 4A's insistence that media agencies should be allowed to keep secret their financial arrangements with media vendors. Media barter and the trading of content production are two areas called out as being outside the need to provide disclosure to clients.
Barter and content also happen to be the two areas of agency business that most concern us, offering significant scope for an unscrupulous agency to engage in unsavoury financial behaviour, which might disadvantage advertisers.
We have long held that barter arrangements within media agencies and their selling of content to the very same vendors from which they are buying media give huge opportunity for the unscrupulous to make sizeable, hidden profits from horse-trading client billings.
Agencies may not be doing anything wrong, but they must concede that whatever it is they are doing in their ever-closer commercial relationship with vendors does not always look great. The 4A's guidelines only add to that impression.
ID Comms' 2016 Media Transparency Survey highlighted the importance of greater clarity and understanding on rebates.
We polled marketing and procurement leaders managing $20 billion in media spend globally and found that 70 per cent of all respondents felt the way a media agency manages rebates was the most important factor affecting the level of trust that advertisers had in media agencies.
The K2 investigation will likely be a wake-up call for many marketers.
They will have to address the fact that they have not paid enough attention to their media investments, don't have sufficient governance over the way their media budgets are managed and don't have sufficiently robust contracts with their agencies. All of which can be easily addressed.
Expect US marketers to be very busy this summer, reviewing and improving their contracts and terms with their media agencies. But the ripple effect will be global.
This article was first published on Campaign, March 23, 2016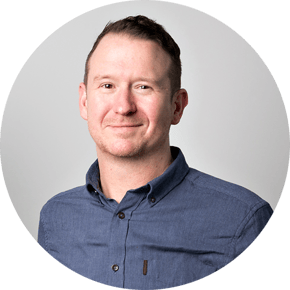 Tom Denford
Tom Denford is one of the world's most trusted advisors to senior marketing and procurement leaders on navigating media and digital transformation. With 20 years' experience in the marketing industry, which covers senior global roles in creative and media agencies, Tom co-founded ID Comms in 2009, with ambition for the company to be the world experts in maximising media value and performance.