On this episode of #MediaSnack we consider if identifying, organising and motivating the best Media Talent is the major focus for marketers now. We've highlighted many time the needs for brands to take back more control of their media investments and the way to do that is to build the proper resources (people, processes and tools) internally.

We reference the recent ANA Media Transparency Guidelines which make very clear recommendations, in line with ID Comms best practice advice, for marketers to implement. They note (correctly) that advertisers typically lack the infrastructure, resources and staff to effectively manage today's media challenges. We discussed on last week's #MediaSnack the role of a Chief Media Officer, which is to oversee these resources to ensure that there is proper governance over media investments. We strongly advocate not just hiring great people but to ensure there is an internal media community with a commitment to continuous incremental improvement.


Considering what the best media clients do, David shares his insights from his time as Media Director of Nike and Coca-Cola. The best media clients know they have the right resources, organised n the right way but they always improve. They will see media more strategically as an investment in company growth not simply an executional spend, with clear KPIs internally understood and the media agency aligned to the same or very similar KPIs. The best media clients also typically oversee an internal media community with responsibility to continually improve media capabilities internally through training and best practice sharing.

Next Tom considers the implications for how brands can make sure they are working with the best media agency Talent. It boils down to a few key principles; firstly to be able to describe the services you want from a media agency, so that the right talent can be identified which is relevant to your needs and will make an impact to your KPIs, next the agency talent should broadly reflect your internal structure for media - is this just local, market by market or do you have global or regional hubs and centres of excellence in media - the agency must mirror your organisation; finally and most importantly you have to actually pay for Talent, especially if you want that talent to stay working on your business for the long-term. Paying for agency resource in a transparent and fair manner ensures that you'll get access to the best media talent in your media agency.

Finally, we share details of an exclusive marketer-only event to discuss key themes around Media Talent. We already have many major brands signed up to attend, space is strictly limited so if you are a marketing or procurement leader and interested to attend and meet other like-minds to discuss Media Talent please get in touch quickly below and we will send you details of how to register. Looking forward to seeing you there.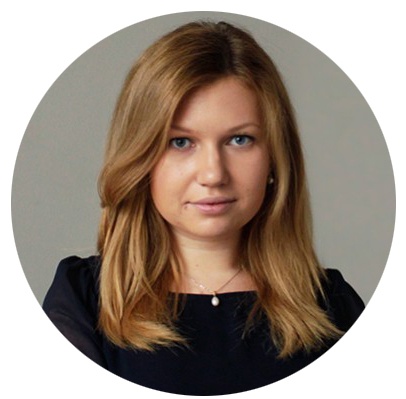 Nadia Shchipitsyna
Nadia is an enthusiastic marketing professional, specialising in integrated media and marketing communications. Her core skill is her expertise in the detailed planning and structuring of projects to ensure delivery and completion on every part, on time and on budget.