Just 14% of advertisers claim to understand how each technology solution in their stack contributes to overall value.
Around a quarter of brands now claim to be using media technology effectively, an increase of 10% in the last two-and-a-half years, according to new research by ID Comms.
While no advertisers claim to be using media technology "very effectively", agencies are more positive about advertiser performance with 41% of respondents suggesting that advertisers are using technology "effectively", an increase of 17% on 2017, when the research was last carried out.
While these numbers demonstrate real improvement, The 2020 Global Media Technology Report also highlights ongoing difficulties that many marketers have in understanding of technology platforms and their contribution to wider business and media goals.
Only 14% of marketers claim to understand "extremely well or very well" how each technology platform in the marketing stack contributes to the value chain. The remainder rate their understanding as moderate or worse and, worryingly, the scores are the lowest among media professionals (just 9% score themselves "extremely well or very well").
"I think most advertisers are highly confused currently about the real value of martech to their business, especially when it comes to the incremental/additional business value it brings (or not), comparing 'lots of martech' (and its high costs) to 'little martech' ."
Advertiser – Media Executive
The findings are based on a survey of 190 senior executives at brands and agencies from around the world, with advertiser respondents representing at least 10 different categories and responsible for more than $20 billion in global ad spend. Agency respondents represented all major holding groups as well as key independent agencies.
The 2020 Global Media Technology Report is part of an ongoing 7Ts® Global Research Project run by ID Comms and started in 2016. Regular reports focus on understanding the seven key media behaviours of successful marketers: Transparency, Talent, Training, Terms, Thinking, Technology and Trading.
This latest report highlights the fact that the most successful advertisers understand the importance of marketing technology as a driver of growth and business success both in normal times and particularly in the strange circumstances created by the coronavirus pandemic.
Ninety-four percent of respondents agree that the most successful advertisers understand the impact of marketing technology and have a clear strategy for ensuring it adds value rather than complexity, however, many still struggle to get to grips with this space.
"So many brands have invested heavily, but very little are actually using effectively, only adding complexity and limited impact against often very big aspirations."
Agency Executive
Excessive marketplace fragmentation; lack of access to specialist knowledge and capabilities; challenges around integration and limited resources are just some of the reasons given as to why media technology is currently being under-utilised within advertisers' marketing operations.
"We are seeing improvements in the understanding of marketing technology but with this area moving at such a fast pace, advertisers are struggling to commit the necessary time and resources to take advantage of the business benefits that a smartly designed tech stack can deliver. This really is a critical area for marketers, media professionals and procurement teams to get to grips with," said Paul Stringer, Consultant at ID Comms
One major challenge in this area is finding the right source of advice. Advertisers remain convinced that specialist technology consultants are best placed to provide advice on technology (25%), next to management consultants (14%).
Agencies score 10% on this question (just ahead of media auditors and internal business analytics teams at 8%) but 86% of advertisers agree to some degree that their inability to keep up with the rapid evolution of the tech landscape has made them overdependent on solutions provided by their agencies.
Agencies tend to be more positive about their ability to provide advice, scoring themselves at 31%. Nonetheless, the general consensus appears to be that advice on technology benefits from a diversity of viewpoints.
Results of the ID Comms 2020 Global Media Technology Report have been featured in WARC, Marketing Interactive, AdExchanger and MediaPost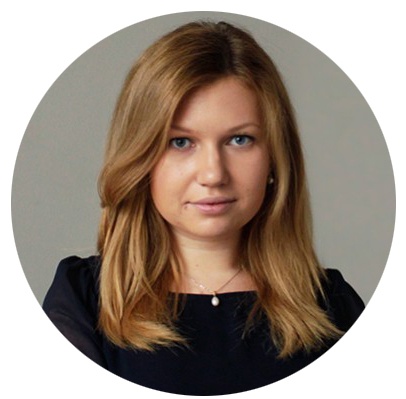 Nadia Shchipitsyna
Nadia is an enthusiastic marketing professional, specialising in integrated media and marketing communications. Her core skill is her expertise in the detailed planning and structuring of projects to ensure delivery and completion on every part, on time and on budget.