The representation and advocacy body for UK advertisers worked with media consultancy ID Comms to keep Britain's biggest advertisers up to speed on best practice.
ISBA has launched a new guide to media agency management in conjunction with media consultancy ID Comms, highlighting six key areas where advertisers need to act to ensure they get the best value and best results from their media agency partners.
The guide also includes new research, based on responses from 29 ISBA Media Leaders Group members, identifying current practices and highlighting clear opportunities for improvement and better performance among the organisation's members.
Best Practice in Media Agency Management Guidelines combines these findings with ID Comms' extensive expertise at helping ambitious UK and global brands manage their agency partnership to demonstrate how advertisers can ensure media is an engine for business growth.
The consultancy also conducted a focus group session with ISBA members to discuss current issues and pain points as well as in-depth interviews with ISBA Media Leaders Group members discussing a wide range of media challenges.
"The art of working with and managing media agencies is ever more important. In producing this guide with ID Comms we want to demystify the core areas that make a difference and ensure that media becomes a source of real value that can be actively managed", said Andrew Lowdon, Director of Agency Services at ISBA.
Best Practice in Media Agency Management Guidelines gives ISBA members the tools to improve and ensure they get the very best from their media agency partners, enabling them to provide their best work.
The six key areas highlighted are:
Align everything internally: Ensure you have all stakeholders aligned behind one ambition for media, alongside clear ways of working to support smooth media management and delivery. Only 38% of ISBA members agree they have a clear vision for media that aligns internal and external stakeholders.
Select the right partners: Follow a clear process to identify the most suitable partner to work on your business. Seventy-six percent of ISBA members say they follow a rigorous and clearly defined process for agency selection.
Clarity through contracts: Transparent and fair contractual terms engender long-lasting and trustworthy relationships. Eighty-four per cent of ISBA members agree they have robust contract clauses regarding rebates and unbilled media but only 42% have clear visibility on agency overheads and margins.
Inspiration through remuneration: Use payment models that motivate and inspire agencies to deliver their best work. Fifty per cent of those surveyed use a labour-based model, 15% commission based but no one uses an outcome/value-based model. Around 25% use a hybrid model with 70% including a bonus payment as part of their remuneration model.
Smarter briefing and clear evaluation: Ensure you deliver clearly briefed strategies and objectives, combined with smart and constructive interpretation of agency strategies and plans. Sixty-per cent of ISBA members say their media briefs and strategies are clearly stated and 63% believe their media briefs contain clear and relevant KPIs.
Working on the relationship: Implement transparent and consistent performance management that drives continuous improvement. Currently, 76% of ISBA members conduct some form of agency buying and service evaluation on a six-monthly basis.
The best practice guide argues that exhibiting the right behaviours across each of these areas is critical to building strong, strategic and sustainable relationships that deliver long-term media value and business growth.
"We know from our work with some of the most accomplished and progressive media thinking brands around the world, the importance of establishing the correct media management principles and behaviours in minimising wastage and extracting the most value from media investments. There is a direct correlation between good media management behaviours and return on media investment and the ability to secure competitive advantage," said David Indo, CEO, Advisory at ID Comms.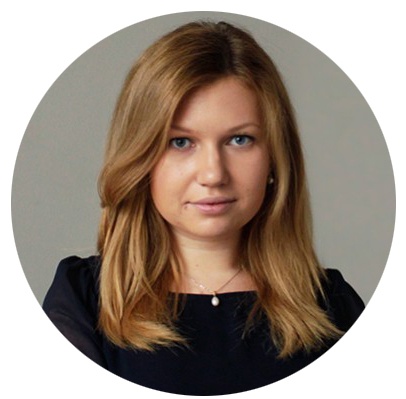 Nadia Shchipitsyna
Nadia is an enthusiastic marketing professional, specialising in integrated media and marketing communications. Her core skill is her expertise in the detailed planning and structuring of projects to ensure delivery and completion on every part, on time and on budget.