After loyally trusted their media agencies for decades, U.S. marketers are far behind their more cynical European counterparts when it comes to media auditing.
The practice took off in the early 1990s in the U.K. and Europe, where it has long been recognized that agencies have a different profit agenda than their clients.
"Industrywide acknowledgement of rebates in Europe and the rest of the world has meant that there is a much longer history of suspicion surrounding agency motives than in the U.S.," said Matt Green, head of global media and digital marketing at the Brussels-based World Federation of Advertisers.
Watch ID Comms #MediaSnack Ep. 29: WFA's Matt Green on ANA's Rebate Report
"As a result, media auditing has had a more fertile base here, from where it has grown rapidly to close to saturation point. Media agencies have long insisted that the U.S. is a rebate-free market, and clients have perhaps been more trusting of their agencies as a consequence. In fairness, work from WFA has found that the U.S. is relatively transparent when compared to markets such as China. But as a result of this culture, it's taken longer for media auditing to become as established in the U.S. as it is elsewhere in the world."
The WFA, which represents more than 90% of global adspend through its members and member associations, did a survey on media auditing in 2013 and found that 83% of European marketers performed classic media audits, compared to 55% in Asia Pacific and only 45% in the U.S.
A classic media audit tracks the prices that an agency is paying for media, and benchmarks them against the competition. But it was developed for TV, so with the increased complexity of the digital ecosystem, the more forensic compliance audit started to become popular in Europe about ten years ago.
This is done by a qualified accountant, and provides a much more in-depth look at the agency's books, checking that the agency is delivering on all the promises in its contract. Invoices, cash flow and time sheets – has an agency provided the senior people that the marketer is paying for? – all come under scrutiny.
The intrusive nature of the compliance audit means it is less common, because it's only possible to do it if the agency and the marketer have it written into their contract.
Yet more and more marketers are insisting on these kinds of contracts. Tom Denford, founder of media consultancy ID Comms and a former media director at Nike, advised Swedish furniture giant Ikea on its recent global media pitch which was won by WPP and Dentsu Aegis Network.
Mr. Denford said, "For those companies like Ikea, Diageo and British Gas, who have reviewed their media agency contracts since the ANA report was published in June, you can be assured that they will have far more robust contractual terms in place having used the competitive environment of a pitch to negotiate stricter terms and audit rights with the winning agencies."
Media executives say that a significant number of marketers who don't have compliance auditing in their contracts are now seeking to renegotiate with their agencies, under the threat of a review if the agency doesn't play ball. If agencies are reluctant, that could trigger some pitches in 2017 based on the issue of auditing.
Since the Association of National Advertisers issued its report on rebates and transparency guidelines in June, the WFA has seen a significant increase in enquiries about media auditing from its members.
This article was originally published on AdAge, on 10 October 2016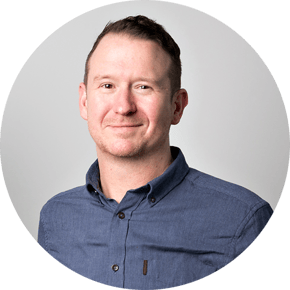 Tom Denford
Tom Denford is one of the world's most trusted advisors to senior marketing and procurement leaders on navigating media and digital transformation. With 20 years' experience in the marketing industry, which covers senior global roles in creative and media agencies, Tom co-founded ID Comms in 2009, with ambition for the company to be the world experts in maximising media value and performance.