"As WPP refuses to participate in pitches run by Accenture, have they inadvertently anointed them as a legitimate competitor in the advertising industry?" asks Tom Denford, CEO of ID Comms Inc.
In the famous story, the smaller, weaker David defeats the giant Goliath armed with just a slingshot and a few stones.
But what happens when we freeze-frame on that scene and we pan out to realize that Goliath himself is being stalked by a much bigger foe, many times his size?
So it played out on the Croisette recently in Cannes, where advertising giant WPP began to feel the looming shadow of consulting giant Accenture across its future path; a business more than double its size in revenues.
Accenture's business numbers are impressive and certainly something for WPP CEO Mark Read to covet. In 2018 they posted an 8% organic growth rate (versus WPP's 0.4% decline) and seem to be an unstoppable force, muscling into the advertising industry.
The Accenture Interactive unit - the bit that most resembles an agency - now boasts revenues of $8.5bn and recent acquisitions of leading agency businesses like Droga5 (thought to have been purchased for around $400m) highlight the company's intent to compete head-to-head with WPP, Omnicom, Publicis and the rest.
For years WPP were considered themselves to be the Goliath, prepared to squash or acquire smaller agency businesses that threatened their dominance. But times have changed and WPP now has a waning fortune. The company's share price has almost halved since the highs of 2016 and it now finds itself on the defense and under pressure to carve out a bright future for its twitchy shareholders. But Accenture seems to be blocking the sun.
Goliath has become David.
A sign of the increasing pressure this is putting WPP under came in a recently leaked internal email, covered by Seb Joseph in Digiday in which WPP have declared that they will refuse to participate in any pitch or media audit run by Accenture.
Hang on. When did Accenture start running agency pitches too? Well, actually that's a long-standing business which pre-dates the $8.5bn Accenture Interactive business.
In 2005 Accenture bought a little company called Media Audits and since then has been providing media auditing services to major global advertisers. As part of this scope, they may occasionally be asked to run a pitch, a process for finding a new agency, mostly media ones. They still do this apparently.
WPP has a problem with that because, during the course of running an agency pitch, Accenture would be asked by the client to 'look under the hood' of the competing agencies. This would give Accenture (as the intermediary consultant) highly valuable intel about the processes, talent and pricing models of the world's leading agencies.
Nowadays, with Accenture being a giant advertising agency themselves, it could present a serious conflict of interests and WPP have said they will no longer allow Accenture the access to do this work. They don't want Goliath to peek under David's kimono, to mix some ugly metaphors….
To make matters worse, in 2018 Accenture announced that they were launching a fully transparent programmatic media buying business, again in direct competition with WPP's GroupM and the media buying arms of the other major advertising holding companies.
This further raised the stakes and called into question what Accenture should be able to see within their duties performing agency audits and running pitches.
The move by WPP is the clearest sign to date that Accenture is now to be regarded as an agency. WPP regard them as a direct competitor and will continue to call them out on any actions which could be deemed a conflict of interest and on anything which WPP sees as giving Accenture any competitive advantage over the advertising 'giant'.
The advertisers, as usual, will be the arbiter; having to decide whether to continue to hire Accenture for media auditing services in light of WPP's refusal to cooperate.
Advertisers might be faced with the prospect of having to move their audit business elsewhere if they have any intention to ever work with (and audit) a WPP agency.
For Accenture, I don't suspect they will be in a rush to concede to WPP and resolve this conflict of interest. Their revenues from media auditing and pitches are small enough to be considered a rounding error in the Group's total numbers (we estimate it is less than 0.1%), so I expect Accenture will try to maintain their media audit operation for as long as they can, to act as a dispensable distraction for WPP executives whilst their pockets are picked.
Until of course that becomes untenable under pressure from major advertisers.
Who are collectively, in turn, the true giants in this equation.
Tom Denford is co-founder and CEO of ID Comms Inc. The management consultancy specializing in media and advertising.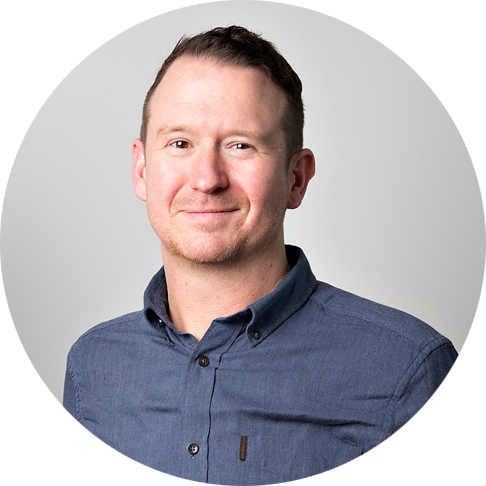 Tom Denford
Tom Denford is one of the world's most trusted advisors to senior marketing and procurement leaders on navigating media and digital transformation. With 20 years' experience in the marketing industry, which covers senior global roles in creative and media agencies, Tom co-founded ID Comms in 2009, with ambition for the company to be the world experts in maximising media value and performance.