What happened?:
On Tuesday 7th June, the marketing trade body in the US, the Association of National Advertisers (ANA) published a report called "An Independent Study of Media Transparency in the US Advertising Industry" written by investigation firm K2 Intelligence. The report details "pervasive" non-transparent business activities by US media agencies.
The report highlights some particular areas of "non-transparent business activities" of which it found evidence, which involved different methods of passing money or added value between media vendors and media agencies:
• Incentive cash rebates paid by vendors to agencies in return for client billings
• Additional discounts or bonus (free) inventory
• Service agreements – where the vendor agrees to pay the agency for services such as research or consulting, often at inflated prices
• Marked-up pricing where the agency is taking a principal position and pre-buying media inventory, sometimes this resulted in "dual ratecards" – different pricing dependent upon whether the agency was acting as agent or principal.
The critical question for an advertiser is to what extent the agency is disclosing these arrangements if they exist and advertisers must ensure that they are getting the full value of their media investments in future.
ANA President & CEO Bob Liodice opened a press briefing call yesterday with the words "Media is not transparent…"
The ID Comms Perspective:
We think, in the circumstances, the ANA has done a great job to invest the time and money to fund this landmark project. The report has provided clarity where previously suspicion and speculation had created a highly troubled relationship between major advertisers and their media agencies. This is inline with research ID Comms conducted in April 2016 which highlighted media rebates as the area most driving the low trust marketers have in their media agencies. In fact K2 Intelligence references this research on page 7 of the report.
The evidence presented by K2 now gives companies much needed insight into what has become a complex, opaque and confusing area of their marketing investment. We are very concerned at some of the practices that have been uncovered and it would be good to know eventually whether these problems are focused on particular holding companies but understandably we don't expect ANA to release such detail.
How has this situation come about?
This is a complex and messy situation, not easily resolved, but we believe it has been driven by two key factors: namely the pressure on media agencies to find aggressive growth in media revenues and profitability (perhaps whilst their fees are being cut), combined with a lack of specialist knowledge and resource on the advertiser side to properly govern their media investments and hold agencies to account for transparent delivery. The complexities created by the rise of digitization and automation of media buying has combined to create a perfect storm.
We discussed some of these issues in a special episode of #MediaSnack
[embed width=650]https://www.youtube.com/watch?v=5pREKAnwlqo[/embed]
The revelations in the ANA report are alarming but perhaps not that shocking. You might believe that there is in fact nothing new and that it has simply presented an evidence-based account of things many of us had suspected. It is true that ID Comms (and others) have been highlighting some of these risks in recent years.
In the 24 hours since the report was released, there has been some aggressive push-back, not least from the agency community, directly and via their trade body the 4A's.
What should advertisers do now?:
Whatever you think of the validity of the individual findings, the report remains valid as a whole if we consider it the start of something rather than the end of something.
At ID Comms we are already advising our retained clients on appropriate courses of action based on their circumstances and needs. This is not an issue which will blow over or indeed be addressed quickly, but each marketer must now take action, at the very least to quickly understand their current position, their level of possible exposure to this practice and then define a benchmark from which to monitor media in a more strategic way in future.
We think this report will now push the issue of media right up the boardroom agenda and should be a concern to CFOs and CEOs. It exposes a worrying imbalance currently between the poor levels of governance, accountability and oversight applied to media budgets that represent huge company investments.
As a result, the pressure is now on every advertiser – around the world – to ensure that they have strong terms of business with media agencies and full transparency over media buying practices and any incentives being paid to media agencies. CMOs will need to seek a mandate from their boards to take back some control of media management from the media agency.
The ANA additionally reported some areas where advertisers' behaviors (perhaps inadvertently) "may be contributing to these non-transparent business practices" – these also need to be addressed in a considered and strategic way.
Our advice to brands at this stage is to start planning how protect themselves in the future by implementing proper governance over the whole media investment process, not just media buying but the briefing and planning process too which is where most of the transparency issues actually originate from. The insights from K2 Intelligence will enable marketers to make more informed choices about how they work with media agencies in future. It will be important then to create an open and objective forum to discuss these issues constructively with the media agency.
The bottom line is that advertisers have the right to follow their own money and should use this report's findings as a catalyst and opportunity to assert that right more forcefully than they've done before.
ID Comms can help:
To help advertisers, we are preparing the "Post-K2 Media Manifesto" for our clients, to be shared in the coming days. It will give practical guidance in these critical areas – if you are an advertiser and would like a copy please email tom@idcomms.com
ID Comms is a trusted advisor to many of the world's largest advertisers, including many based in the US. Our media consulting practice is independent and privately owned and has absolutely no commercial relationships with any media agency or media vendor anywhere in the world. As such, our income is based on transparent fees from our advertiser clients and this guarantees that our advice is 100% objective and wholly in the advertisers' best interests.
In the meantime, if you would like a confidential, no-obligation consultation with one of our management team to understand the implications of the findings and what immediate actions you can start taking, then please don't hesitate to contact me tom@idcomms.com
Finally, if you haven't read it and you wish to download the full ANA report "An Independent Study of Media Transparency in the US Advertising Industry" by K2 Intelligence, you can do so directly here: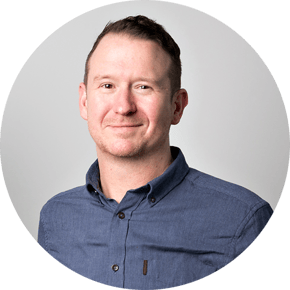 Tom Denford
Tom Denford is one of the world's most trusted advisors to senior marketing and procurement leaders on navigating media and digital transformation. With 20 years' experience in the marketing industry, which covers senior global roles in creative and media agencies, Tom co-founded ID Comms in 2009, with ambition for the company to be the world experts in maximising media value and performance.