ID Comms has boosted its leadership team, with three highly experienced hires designed to enhance and expand its global offering to advertisers.
The new personnel bring with them decades of experience in advertiser, digital and agency environments and will enable the consultancy to help even more marketers and procurement teams deliver growth through media.
This expansion follows a year in which ID Comms advised on many of the world's biggest media agency reviews, accounting for more than 40 percent of all international pitches by billings in 2018, according to independent research from media market research company COMvergence.
The new team members will be based at the ID Comms Global headquarters in London:
Nick Barron, the former CEO of MediaCom MENA, has become a full-time senior consultant at ID Comms, having worked for the company part-time since November 2016. He will continue to provide advice on media and marketing transformation programmes covering training, talent, data and measurement among other areas.
Suzie Rafla joins as head of digital in a role designed to ensure advertisers have access to the digital experience needed to improve their media performance. She has previously worked in leadership roles at Ecselis, Havas Media Group, Arena and Razorfish.
John Pain joins as senior consultant, having previously led media operations at some of the world's most progressive brands. He is a former Global Media Director at LEGO Group and has also worked at BP and Virgin Atlantic Airways. He will work alongside the existing team of ID Comms consultants to help brands improve their media performance, focusing on more effective ways of working.
"Bringing these experienced media leaders into our team is the next stage in the ID Comms journey as trusted advisors to the world's biggest brands. They each bring a huge range of expertise, knowledge and a host of unique perspectives to the marketing challenges on which we advise. They will enhance our knowledge and sector experience as we grow the company globally," says David Indo, CEO of ID Comms, in a statement.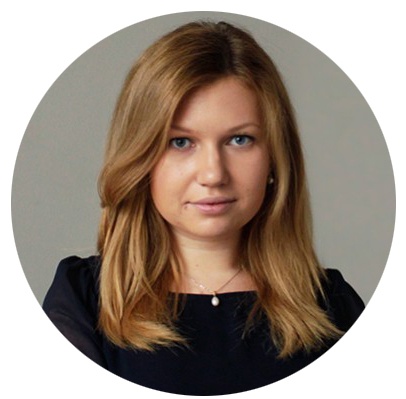 Nadia Shchipitsyna
Nadia is an enthusiastic marketing professional, specialising in integrated media and marketing communications. Her core skill is her expertise in the detailed planning and structuring of projects to ensure delivery and completion on every part, on time and on budget.