The ID Comms 2016 Global Media Talent Survey is the second in a series of seven ID Comms investigations into the major drivers of media performance.
ID Comms conducted this research between 20 May and 7 June 2016 and received 130 responses. The respondents comprised Marketing, Media and Procurement specialists with a range of global, regional and local market responsibilities – three-quarters were Europe-based, and 18% were from the US.
Advertiser-side respondents represented brands with a total global advertising spend of approximately $20bn. Media agency participants came from all six major holding groups, as well as key independent media agencies from both the US and Europe.
Results have been featured in MediaPost, MarketingWeek, Digitalmarket.Asia, MoreAboutAdvertising, The Drum and M&M.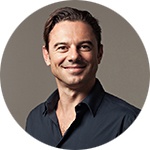 David Indo
David has spent the last 20 years helping brands solve their marketing challenges, both from an agency and client perspective.David's background means he really understands the pressures that senior marketers face within large brands and he appreciates the dynamics of their agency relationships and, crucially, knows what is required on both sides to get the best results.