Every year lots of companies will call a media pitch and many of them could be doing it for the wrong reasons. This year there have been billions of dollars in global pitches.
The first question that we ask advertisers when they come to see us is "why do you want to pitch?" and the answers are usually very illuminating about their motivation.
We have a long list of wrong reasons that we've acquired over the years and they are, in no particular order: to save money, to shake it up, a few bad results, I've got a mate who runs an agency, the relationship feels a bit stale or everyone else in the category has just pitched.
All are the wrong reason to call a pitch. Because a pitch, even with the best consultants on board, is hugely disruptive for the in-house marketing team and the existing agency partner.
It's perfectly possible to revitalise a relationship that feels a bit stale and even change the scope of the service provided if needs have changed. Even if it is right to pitch, it may be worth sticking it out for a while to get your own house in order first.
However, CMOs shouldn't refrain from calling pitches simply because they are disruptive, because there are also good reasons to call a pitch.
>>> READ MORE: 12 signs you've planned a good media agency pitch
These include a breach of contract, a clear competitive conflict, consistent poor performance, a change of agency focus that means the service isn't right, a change in the brand's corporate ownership or business and marketing strategy.
All these scenarios are likely to lead to an improved performance because the marketing organisation can take the time to go through the internal and strategic changes they need to make to identify a clear brief and outline a partnership that is appropriately rewarded against clear metrics.
The bottom line is that pitching when the time is right is much more likely to lead to a result that delivers for the company.
Pitching for the wrong reason is likely to be lead to disruption and dissatisfaction and probably a repeat performance a few years down the line.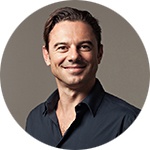 David Indo
David has spent the last 20 years helping brands solve their marketing challenges, both from an agency and client perspective.David's background means he really understands the pressures that senior marketers face within large brands and he appreciates the dynamics of their agency relationships and, crucially, knows what is required on both sides to get the best results.