In this episode of #MediaSnack, Tom and David discuss the role pitch consultants at an important time of the year for new business. The start of the summer is traditionally the time when clients announce reviews just before they go away on holiday as well as the moment when pitches announced in Q2 start to approach decision time.

Tom also reveals that he's taking part in a session for the International Advertising Association, alongside Credit Suisse and OMD in a session called Behind the Curtain of Pitching.

Tom and David explain how they are engaged by advertisers and what their role is as a strategic consultancy.

David argues that the most important role for the pitch consultant is to provide clarity. To work closely with the advertiser to understand their objectives because that will determine how the agencies are stress tested. ID Comms, he says, demands really clear briefings so that each pitch can be designed from the bottom up.

He adds that the consultants typically add the greatest value at the beginning of the process because they make the sure that the deliverables are specific so that that goal of the review are precise and accountable.

Briefing a consultant requires the advertiser to know four key things: clarity on objectives and outcomes, who the key stakeholders are, what are key timings for the business and where are the barriers to success.

Tom says that pitches are about change management – that doesn't mean the incumbent agency will change – but that they should deliver improvements on both sides whatever the result.

These are often complex processes with multiple stakeholders, many of whom haven't experienced a pitch before, and there can be many millions of pounds, dollars or Euros at stake.

Finally, Tom and David reveal plans for a #MediaSnack 100 party to celebrate the 100th episode in a couple of weeks. Contact the ID Comms team if you want to attend.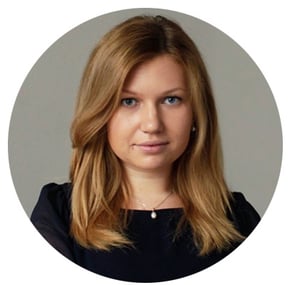 Nadia Shchipitsyna
Nadia is an enthusiastic marketing professional, specialising in integrated media and marketing communications. Her core skill is her expertise in the detailed planning and structuring of projects to ensure delivery and completion on every part, on time and on budget.