Accenture has finally unveiled its media buying plans. Tom Denford asks if it's likely to succeed and how agencies should respond.
It's finally happened. Accenture, which has long been building C-Suite relationships, has finally crossed the Rubicon and gone all in, launching its own programmatic media buying unit.
Naturally there's some outrage over the fact that another part of the Accenture empire also provides auditing services. That's short term, however, because it's a business that is doomed as pool-based pricing comparison becomes increasingly irrelevant. I wouldn't be surprised if the auditing business is sold or closed by the end of the year.
Instead Accenture Interactive has its eye on the main prize, a share of the half a trillion dollars that are spent on all forms of advertising around the world. Thanks to its acquisition of agencies such as Karmarama, its teams already have built up a turnover of $6.5bn, up 35% year on year.
Earlier this year it picked up the Radisson Hotel Group account.
Accenture has been playing a long game. Like other consulting firms, it's been busily acquiring advertising, marketing, and design agencies in order to extend their C-suite offerings to clients' marketing departments. Accenture though is the first to target the lucrative world of media buying, which has bankrolled the advertising holding companies for as long as anyone can remember.
It's hoping that by being first to market with a powerful transparent offer it will attract business across three core offerings: Programmatic consulting and in-housing, Media Strategy and Activation and Ad tech implementation and support.
The consultants believe that auction-based media will become dominant in the media buying landscape over the coming years and that it's also the area where traditional media agencies are most vulnerable on the trust issue.
Accenture has stuck to two key principles. Firstly, they don't work on commission, it's all fee work. Secondly, they will only act as an agent, there will be no arbitrage.
At a stroke they've removed two areas of contention that most clients are increasingly unhappy about when it comes to digital media. They've made it safe and attractive when combined with their IT expertise, which could help companies access the insights that currently too often lie hidden in their data.
Agencies will have to respond, even if the existential threat won't hit for some years. If I were a CEO I'd be gathering my team around me to try and build something as fast as possible. The winning combination is likely to be one that combines the ability to deliver offline media and non-auction media with an Accenture-like guarantee of greater transparency.
Being No 2 to this model is one thing, being No 4, 5 or 6 is much less attractive.
For the moment at least Accenture is still a small player in global media but there will be signs that it's bet is starting to work. A key moment will occur when publishers and media owners become more supportive.
They believe, rightly or wrongly, that a more transparent model should mean more revenue goes to the content provider but at the moment are wary of upsetting the big buying groups.
Once they have an alternative player in the park, they may be more will to say what they really think.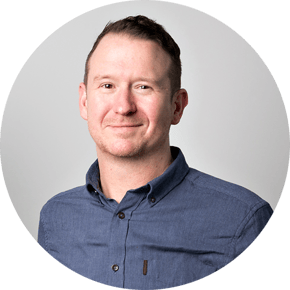 Tom Denford
Tom Denford is one of the world's most trusted advisors to senior marketing and procurement leaders on navigating media and digital transformation. With 20 years' experience in the marketing industry, which covers senior global roles in creative and media agencies, Tom co-founded ID Comms in 2009, with ambition for the company to be the world experts in maximising media value and performance.