This year has been a relatively quiet one for global media agencies. Relative to the Mediapalooza of 2015 certainly. But what does the future have in store for the media agency pitch?
No doubt 2015 will be long remembered as the summer of the mega pitches. They included P&G, Unilever, J&J, Citibank, Coca-Cola, Volkswagen Group, L'Oréal, Visa… the list goes on. In total, around $25 billion worth of media went up for grabs and streched agencies to their limits. It was called Mediapalooza, MediaTsunami, Pitchmageddon and a few other snappy portmanteaus.
This year has been considerably quieter, the notable 2016 reviews have included AT&T, IKEA, British Gas, Diageo, and McDonalds. We know a few examples of brands who deferred their planned pitch activity and elected to extend contracts for a year whilst awaiting the outcome of the Association of National Advertisers' investigation into media agency rebate practice. Now that has been published, brands are likely to put pitching back on the to-do list.
Typically at this time of year, brands start to consider their activities for the next year, annual planning cycles begin, companies are neck deep in budgeting. Those executives with oversight of the company's media investments will be reviewing their agency agreements, checking on notice periods and deciding whether to renegotiate terms or call a media agency review.
What should we expect for 2017, will it be another MediaPalooza following 2016's hiatus? Possibly. So, for those brands in the consideration stage right now, we've offered some rationales to ponder.
There are typically only six reasons for launching a media pitch and you need to consider them well, because agencies will be looking to you to explain clearly the rationale behind your decision. This should indicate precisely what you're looking for and hence how competing agencies might win it. The reason this is an important step is because agencies will scrutinise your rationale to determine what priority (or not) to assign your pitch amongst the many others they are going to be contesting next year. Having a clear rationale is also a way to galvanize your internal stakeholders, so everyone is aligned on the objectives and outcomes.
Six reasons brands will call a Media Agency Pitch in 2017
1. Legal
The agency has committed a serious breach of contract that creates the need for change.
2. Competitive Conflict
Driven either by an agency new business win, the agency having to resign your account or the client acquiring a new business / company which puts agency in a new conflict position.
3. Performance Issue
The agency performance is below standard and the issue is not something that can be resolved by a good Supplier Relationship Management process.
4. Change of Share
Significant new billings gained or lost by agency which impacts client standing and value creation potential because it potentially affects negotiation leverage.
5. Acquisition / Merger
Which prompts the client to want to renegotiate based on a larger billing volume or where the two businesses use different agencies, the desire to consolidation those agencies into a single supplier contract.
6. Change of Strategy
Brands typically shift between centralisation and decentralisation at various points and with any centralisation comes a need for consolidation of agency resources. Pitching to consolidate into fewer agencies (ideally into one single holding company) has become a popular strategy to facilitate easier agency management and ensure priority status within the winning agency group. This should deliver more value back to the client in the form of access to better pricing, better talent and better tools and technology.
Conclusion
Whichever one of these rationales suits you (or others more specific to your business) it is an important first steps to document the reason, purpose and objectives of the pitch. This helps align your internal stakeholder team and ensures consistent communication with participating agencies once you launch.
What next?
You should read and consider the 10 Components of a Good Media Pitch
Note: This post was originally published on MediaPost and has been updated and for freshness, accuracy, and comprehensiveness.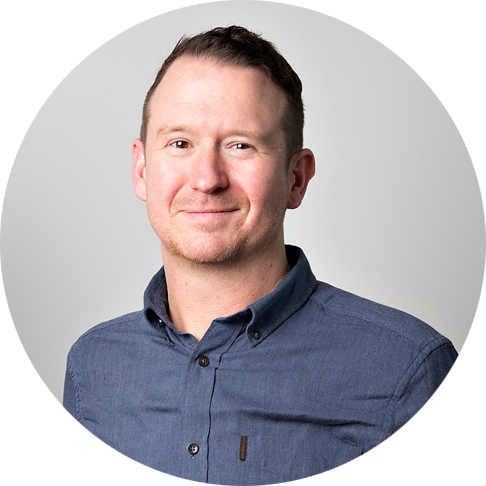 Tom Denford
Tom Denford is one of the world's most trusted advisors to senior marketing and procurement leaders on navigating media and digital transformation. With 20 years' experience in the marketing industry, which covers senior global roles in creative and media agencies, Tom co-founded ID Comms in 2009, with ambition for the company to be the world experts in maximising media value and performance.