Launching a media agency pitch is a big undertaking. It is disruptive, distracting and carries risks of quickly demotivating your incumbent agency if not managed carefully, which can quickly affect business performance.
As in most things in life, preparation is everything. The better prepared you and your stakeholder team can be for the journey ahead, the better equipped you will be to successfully navigate a complex and challenging media agency pitch process to secure the right agency resources to drive the best outcomes for your business.
Sadly there are still many media agency reviews which go to market without being ready; without stakeholders being aligned on objectives and outcomes, without protocols being established in how to communicate with and manage participating agencies. Any of these gaps (and more) can lead to major problems down the line such as disagreements between stakeholders, confused agencies, accusations of unfairness and complications in final decision making. All of which will contribute to an ineffective media pitch which leaves value on the table and demotivates all participants. Clearly, this does not set up the advertiser and agency for future success.
So, what does good media pitch preparation look like?
If you've been in the planning stages of a media agency tender, you may have already read our 22 page best practice media pitch guide. You may have taken lots of advice on how to prepare for a pitch, you may have already agreed the objectives, outcomes, stakeholders and decision process for media agency selection. Next step is to download our 12-point checklist on how to prepare for a brilliant pitch process.


But how do you know when you are really ready to press 'GO' on that media pitch? Based on many yeas working with the world's leading advertisers and designing and managing many of the world's largest and most complex media agency pitches, we've developed a suite of media pitch planning tools which ensure comprehensive planning and preparation. They are the keys to success in running a media agency pitch.
"Give me six hours to chop down a tree and I will spend the first four sharpening the axe" - Abraham Lincoln
One part of this suite we call 'The Pre-Pitch Checklist' - it is a simple, final run down of the major things that have to be completed before a pitch can launch. We've shared a basic version of this checklist here for you to download and use in your next media agency pitch planning.
This abridged list contains 12 things you have to have completed before you even contact any agencies. If you have completed them, these become the 12 signs that you are ready to run a productive, accountable, rewarding media agency pitch.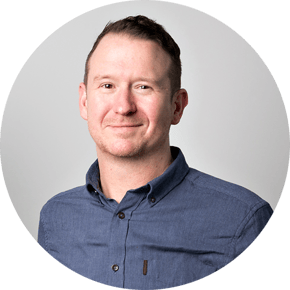 Tom Denford
Tom Denford is one of the world's most trusted advisors to senior marketing and procurement leaders on navigating media and digital transformation. With 20 years' experience in the marketing industry, which covers senior global roles in creative and media agencies, Tom co-founded ID Comms in 2009, with ambition for the company to be the world experts in maximising media value and performance.