A glance at the agenda for the 2017 #ANAMedia Conference reveals its 'All Killer, No Filler', says Tom Denford, as he packs his bags for Orlando.
Now completely sold out, those with tickets to the hottest media event of the year so far* are eager to witness Marc Pritchard's follow up to his "massive" IAB speech in January.
So, I guess you may have heard that the world's most influential marketer said something quite, well....influential. Last month Marc Pritchard, the Chief Brand Officer of P&G, made a landmark address at the IAB Leadership conference setting out his vision for P&Gs "Media Action Plan".
Typically when the most senior marketer at the world's largest marketing organisation says something, the industry listens. But this was different, this was massive. Ritson called it the "biggest marketing speech for 20 years", others called it a "powerful rallying cry", "a call to arms", "heavily influential", "Pritchard Strikes Back" and "Marketers urged to act!" - we wrote on this blog at the time that "P&G has re-written the rules of digital marketing"
More than just hubris. Whatever you thought of Marc's speech and his ideas, you'll undoubtedly be turning up (or tuning in) next week to hear his follow up at the ANA Media Conference in Florida.
Media is more important than ever
Amongst the plethora of marketing conferences, the media agenda is undoubtedly getting more attention than ever before. You'll probably be aware that the ANA (the leading US marketing trade body) hosts many thousands of advertisers each year across a calendar, which includes over a dozen major events. The ANA's Media Conference has been accused of being a little niche in the past, over-populated by agencies, vendors and consultants, with not enough advertisers attending.
That all changed in 2015. This was the stage upon which Jon Mandel infamously stood up to blow the whistle on "non-transparent" media agency practices. Thus began in motion a chain of events which peaked last year with the ANA's Media Transparency report and is still on-going.
The Media Conference in 2016 was significant for including an important update on the ANA's media transparency initiatives and an expletive-laden attack on the apathy of marketers by a particularly 'salty' Gary Vaynerchuk.
Marc Pritchard is now Chair of ANA
This conference comes at a fascinating time. Not only hot on the heels of Marc's IAB speech but also as he takes the reins as Chair of the ANA itself. The narrative of Marc and the ANA are closely aligned already as we know, but his rise to the Chair role now means that the ANA has another powerful public voice to accompany long-standing ANA CEO Bob Liodice, who I interviewed in New York recently, three days before Marc made his IAB speech and you can see the language is very similar between the two.
So. What's happening in 2017?
A glance at the agenda of the ANA Media Conference reveals some interesting themes, the relevant topics come thick and fast:
ANA's Bill Duggan giving an update on Media Transparency work
John Nitti, the Chief Media Officer (yes!) from Verison
Corey Maynard from YETI, the coolest (literally) brand and a master of building a brand through social media
George Ivie, the CEO of the Media Ratings Council on dealing with the "walled gardens"
Kristin Patrick, CMO of Pepsi sharing the secrets of in-house studios
Terence Kawaja, Founder of Luma (and architect of the dreaded LumaScape)
IBM's Watson (really!) on Programmatic ROI
And I'm doing a panel on trends and best practice in managing Media Agency Pitches
I'll be reporting live from the event and follow up with a detailed blog, hopefully by the time I leave next Friday I'll fully agree with Kelly Wenzel and we will have even more insight into P&Gs Media Action Plan, their vision for #MediaChange in 2017 and the chance to discuss it with some of the biggest advertisers in the US.
Watch the #MediaChange Webinar
If you are a marketing or procurement leader keen to learn more about the implications of Marc Pritchard's IAB speech, listen to our exclusive webinar. We give advice on how advertisers should react, immediate actions to consider and present a special guest panel to answer your questions on media viewability, measurement, contracts and TAG certification.
Follow me on twitter @denfordtom to get the latest updates from the #ANAMedia conference.
(*I know it's also Mobile World Congress Week in Barcelona)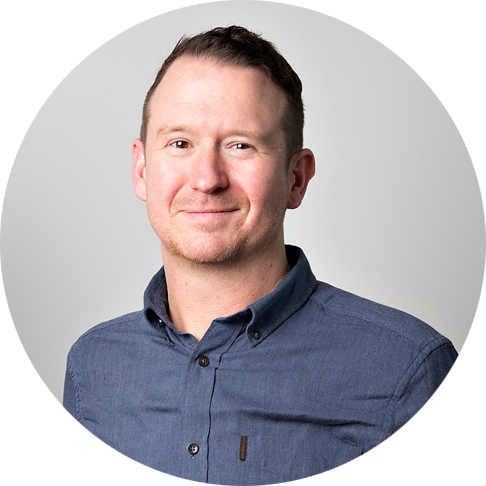 Tom Denford
Tom Denford is one of the world's most trusted advisors to senior marketing and procurement leaders on navigating media and digital transformation. With 20 years' experience in the marketing industry, which covers senior global roles in creative and media agencies, Tom co-founded ID Comms in 2009, with ambition for the company to be the world experts in maximising media value and performance.