And why do they cause so much anguish?
Payment terms are an increasingly fractious area of negotiation when advertisers renew agreements or find new media agency partners.
There is a huge amount of money at stake – media is the largest single investment the company can make and changing the payment terms brings understandable benefits to advertisers.
Shift payment terms from 30-days to 90-days, for example, and free cash flow looks a lot better, especially good news for companies looking for investment.
It's not such good news for agencies, however, particularly when the payment terms of publishers are shorter than those of the client. Covering the gap means organising expensive credit facilities.
There are legal rules in some markets, when it comes to fair terms, often depending on the relative sizes of the businesses involved but for most big media agency contracts, it's a matter of negotiation.
While stretching payment terms has been an issue for many years, it's been moving up the agenda, in part because it's no longer a buyer's market and some agencies are being more willing to push back. More will now ask upfront about payment terms when the pitch starts, rather than waiting until the negotiation stage.
Despite the downsides, in some extreme scenarios, we have seen agencies offer up to 180 days in an attempt to win business, undermining the more public protestations of their peers that they should not operate as an overdraft for their clients.
The minute that kind of offer gets put on the table, it becomes part of the discussion and, at some point, someone will ask the other agencies to match it. If you are going to push back, you've got to be consistent.
We believe that anything over 60 days is too much and will damage the impact that media investment can deliver. And there are a number of reasons why that's the case:
Firstly, you limit your choices in terms of talent. If the payment terms mean that an agency will have to find $100m in credit facilities then only certain agencies are going to be able to do that. At 90-120 days you are limiting yourself to two or three agency groups.
Secondly, you limit your media options. Long payment terms encourage media agencies to look to those vendors who will wait for their payment. That might mean they are big enough to cope with the cash flow issues but it also might mean they are desperate for revenue. Essentially you tie one hand behind the planner's back. It's also hugely demotivating for the agency teams to feel that the priority is financial engineering, not strategic thinking.
Thirdly, you create a new focus for your agency. Credit facilities don't come cheap and a key aim for the agency management will be to claw back that cost and mitigate the impact.
In short, what happens in such situations is that the media dollars no longer solely serve the needs of the marketer and advertisers lose effectiveness, talent and quality.
Often these decisions are taken well above the remit of the marketing and procurement teams but there are ways that marketing, in conjunction with smart procurement, can push back.
They need to find out where the power to dictate payment terms comes from and seek to demonstrate how more than 60 days will hit value generation when it comes to media investment.
To do this they will need to talk to their agencies and understand their payment terms with suppliers so they can explain in more detail about the risks to media choice. They should also seek subject matter help and research that allows them to fully understand the implications, be that via their trade body or an independent advisor such as ID Comms.
It may be possible to use these insights to deliver a compromise whereby the working media costs are paid sooner than the agency fees, for example, even if the payment terms as a whole can't be reduced.
Generally advertisers get the agency they deserve. The bottom line is that those who go to market seeking overly aggressive payment terms may get them but only at the cost of reducing media's value as an investment in growth.
Smart advertisers understand the real costs of longer payment terms. And by treating their agencies fairly, they are likely to gain competitive advantage.
Watch the ID Comms #MediaSnack episode about the payment terms here: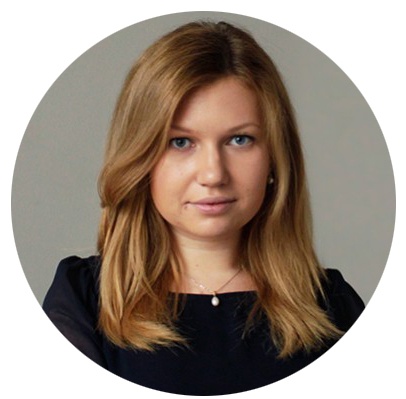 Nadia Shchipitsyna
Nadia is an enthusiastic marketing professional, specialising in integrated media and marketing communications. Her core skill is her expertise in the detailed planning and structuring of projects to ensure delivery and completion on every part, on time and on budget.