On this week's #MediaSnack we continue our countdown to the one year anniversary of the ANA's media transparency report, looking at the significant areas of change in the industry that we believe have been impacted by the ANA's findings.

Tom is in San Diego this week attending the ANA's big marketing procurement conference called 'Advertising Financial Management' and reviews some of the early conference sessions.

We focus on this episode on Media Terms of Business, specifically around agency payment models. Tom and David review recent reports in this area issued by the Association of National Advertisers, the US marketers trade body, representing 750+ brands, $200bn of media investment and a strong proponent of greater agency accountability.

You can download a 7 page summary of the report here:
http://www.ana.net/miccontent/show/id/kf-2017-trends-agency-compensation

The findings are equally insightful and puzzling in some key areas:
Suggests a decline in the use of performance-based models, not sure we agree with that trend based on our experience working with large advertisers around the world in the last 12 months.
Good to hear of more senior executive involvement in decision making around how to pay for external resources, which we believe will lead to more progressive payment models and more scrutiny given to how external agencies are performing and held accountable for performance.
One alarming statistic suggested that 50% of ANA members we not aware of the 2016 media transparency report. Perhaps the data is not truly reflective of sentiment, we encourage ANA to qualify this, it got a lot of attention and an update of how effective the report has been would be helpful.
The report suggests a rise in commission payments for media agencies, but this is from a low base and likely to be driven by the way advertisers are paying for some programmatic media buying services. The rise doesn't suggest advertisers are shifting from fee to commission as a trend.
We close this episode reviewing the news that the world's largest advertiser P&G has concluded their long-running media agency pitches across Europe. Not huge changes (as we anticipated, it's hard to move such large accounts, so if it ain't massively broke...). This review was under huge scrutiny and gathered a lot of industry attention not just because of P&Gs scale and influence but also because this was the first test of the media agency community since P&G's Chief Brand Officer Marc Pritchard laid out his Media Transparency Action Plan in January this year. In addition, it was to be the first major test in Europe of Omnicom's new media agency Hearts & Science (which was created around P&Gs brief in 2015 in US). As it transpired Hearts & Science was not successful in exporting their US model into Europe and P&G opted to consolidate media in the U.K. into Publicis Media which is actually a cross group solution including a number of Publicis media, creative, digital and data companies.
This is a major victory for Publicis (and perhaps a perfect swan song for departing CEO Maurice Levy) and a huge blow to Omnicom's Hearts & Science because it calls into question the validity of the "groundbreaking" agency model. Hearts & Science was developed in the US for P&G, and for them to now reject that model in Europe suggests there's maybe nothing special (or especially innovative) about the model after all. Either that or Publicis have managed to iterate the innovative agency model further in a way more convincing to the world's most influential and demanding advertiser.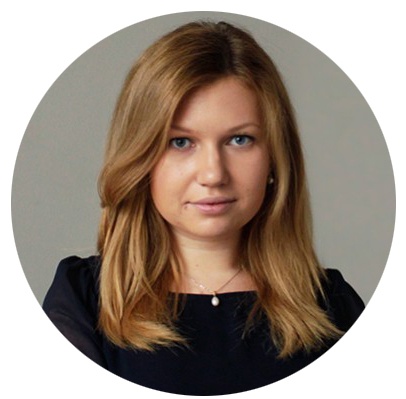 Nadia Shchipitsyna
Nadia is an enthusiastic marketing professional, specialising in integrated media and marketing communications. Her core skill is her expertise in the detailed planning and structuring of projects to ensure delivery and completion on every part, on time and on budget.