What DOES it take to write the perfect media brief?
In this episode of #MediaSnack we were inspired to focus on agency briefing by a piece of recent research issued by the World Federation of Advertisers (WFA) the global marketing trade body. The research asked leading marketing and agency professionals to rate the quality of briefing. It was a revisit from the same study in 2014 and shows a small but positive improvement in sentiment around the quality of briefings. You can read the full research in a blog post by WFA Head of Marketing Capabilities Rob Dreblow.

It prompted Tom and David to consider what is required to succeed in briefing agencies, especially in media which, as a marketing discipline, has got way more complex.

They suggest that writing briefs according to a good template and format itself is not the major challenge and is just the tip of the pyramid. The real challenge is engineering an agency (or a roster of agencies) to be properly set up for success. This involves:
Defining a clear scope of work (what you need your agency to do?);

Setting realistic KPIs (how would you measure the effectiveness?);

Make a clear point about remuneration (are you planning to pay agencies based on performance and delivering against KPIs?).
For example, if a media agency is just scoped to buy media and is paid on commission and the only KPI is a good audit result, then they won't be able to respond appropriately to an integrated brief or even a more progressive media brief. These governance elements form the 'base' of the pyramid and enable good quality briefing to produce the best work.

>>> READ MORE: Managing Media Agencies
Writing an integrated brief is easy, running an integrated roster of agencies is hard and takes a lot of work to set up for success.
Once you have all these elements in place, you then need to be able to properly evaluate the work coming back from the agency or agencies. An integrated brief requires you to provide direction without being prescriptive, you are giving your agencies permission to recommend solutions and so you have to be capable of making decisions. We find that often, especially regarding media, this is a gap in capabilities within marketing teams, having the depth of media knowledge to be able to decipher media strategies and plans and make the right investment decisions.

It all starts with a commitment to brief better and understand the value that can be unlocked by briefing properly. It takes some work to be great at briefing, it's more than a template.
Still have questions about media agency briefing process? Contact one of our consultants for more information.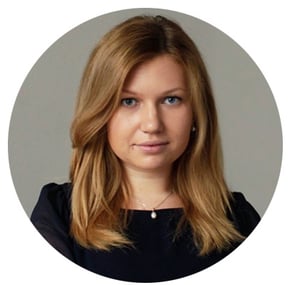 Nadia Shchipitsyna
Nadia is an enthusiastic marketing professional, specialising in integrated media and marketing communications. Her core skill is her expertise in the detailed planning and structuring of projects to ensure delivery and completion on every part, on time and on budget.