As holding groups consolidate their agency brands, advertisers need to think through their red lines.
Conflict is an ugly word but, in a world where 90% of global media spend goes through just six agency holding groups, it's a fact of life.
The scale of the issue has been hidden by the creation of a range of media brands or conflict shops but that era is coming to an end. The scale and reality of conflict is something that all marketers should consider. The combination of Maxus and MEC at WPP, and Spark and 449 joining forces at Publicis could be just the start.
In 2019, marketers should expect to be challenged by conflict and should plan ahead to make sure it does not have a negative impact.
The risks are less about media buying capabilities, although all marketers will want to ensure they are paying competitive rates for media, particularly compared to competitors in traditional media.
What really makes a difference when it comes to conflict and will have a dramatic effect on business and the ability to drive growth through media is talent and the innovation. Add also today's big concern and a key driver of potential growth, data:
Data, as well as the learnings that are achieved via that data and campaigns that rely on it, needs to be secure. It should be very clear in the contract who owns the data and any insight that comes from it. This is business critical information that will, with the right analysis could identify new forms of growth or routes to market. It might have been a minor issue five years ago but now it's imperative that data security is taken seriously.
The very best talent – the ones that can identify the new insights and strategic direction – is limited and you now need to ensure, that people who work on your account are the best fit for your business. Accessing that talent, particularly if direct competitors are also working with the same holding company will become a critical requirement for good agency management.
Access applies not only to talent but also to innovation. As a brand, you need to be sure that if a tech platform, for example, offers the agency first look at new innovation, you are the first brand in your sector that they offer it to. If you are in the same agency/ holding company as a competitor, access is something you particularly need to demand. Ask yourself what would happen if your agency has access to a piece of new technology that can only be used once – are you sure that you are the one who will be offered it first?
Marketers can protect themselves from the impact of conflict by making sure that key competitors, those who should not be in the same agency brand, are named in their contract. The same document should also specify how a company's data is managed and protected.
Marketers should expect agencies to let them know that they are pitching for business that might be of interest. It certainly shouldn't take an article in the trade press or a call from a reporter for them to hear…
And if these pitches are successful then marketers should seek reassurance that they still have priority status. Without that, they may want to rethink their relationship.
Of course, advertisers also need to work hard to maintain that priority status. Even small brands can raise their status at an agency by being good media partners. Building a productive relationships with your media agency is a two-way street and both parties need to work hard to drive business success.
Managing conflict well is one key ingredient that both sides increasingly need to get right if they are to have a lasting relationship.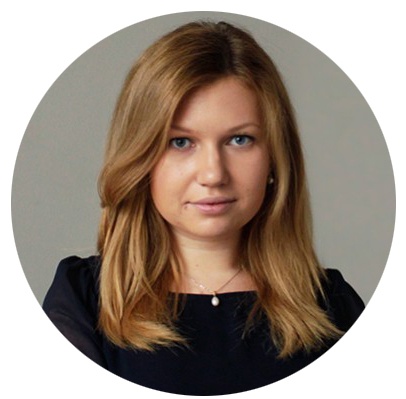 Nadia Shchipitsyna
Nadia is an enthusiastic marketing professional, specialising in integrated media and marketing communications. Her core skill is her expertise in the detailed planning and structuring of projects to ensure delivery and completion on every part, on time and on budget.