ID Comms are proud to co-develop an important white paper with the World Federation of Advertisers (WFA) looking at global trends in the way advertisers are paying their agencies. Tom Denford, the report's co-author says it is recommended reading for marketers.
On Tuesday 29th April, WFA released its 2014 report on "Global Agency Remuneration Trends and the use of performance metrics". The report is based on a survey conducted early in 2014 which received responses from 43 WFA member companies, most of which were global marketing procurement specialists.
The report looks at the different remuneration models in use by region and by agency type, and for the first time ever, looks at over 28 common performance metrics and how their weighing can be adjusted and balanced across performance components as a whole.
Carried out in conjunction with global media management consultancy ID Comms, the survey shows that advertisers are increasingly looking to align agency interests with their business KPIs by giving them the chance to boost their income, if they can deliver additional value.
Eleven per cent of respondents already feature performance-based elements in their contracts (up from 7% in 2011). A further 37% of those surveyed saying they planned to implement performance incentives, 36% said they wanted to explore value-based compensation and 66% said they wanted to link agency income more closely to their own performance.

I'm posting this from Naples, Florida where I am attending the ANA's Advertising Financial Management conference. A lot of the agenda is devoted to agency performance management and naturally a big component of that is discussing methods of Performance related payment models. Steve Lightfoot, the Communications Procurement Manager at WFA is pictured below asking the panel about how agency payment models differ for different types of agency in the USAmarket. You can follow on twitter #ANAAFM
Download a free copy of the full report from the WFA by clicking here. Or email Steve Lightfoot for further information.s.lightfoot@wfanet.org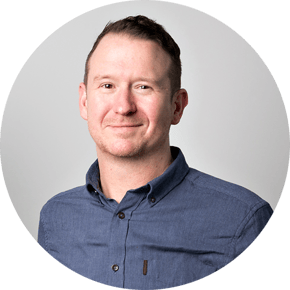 Tom Denford
Tom Denford is one of the world's most trusted advisors to senior marketing and procurement leaders on navigating media and digital transformation. With 20 years' experience in the marketing industry, which covers senior global roles in creative and media agencies, Tom co-founded ID Comms in 2009, with ambition for the company to be the world experts in maximising media value and performance.