CMOs are the last hope of the media industry but they need to get the rest of the C-Suite to buy into the power of marketing.
Media spend is a huge budget item for most companies. It should be a natural subject for informed members of the C-Suite to debate around the board room table.
And yet that rarely happens, or if it does happen, then it happens in an atmosphere of distrust about marketing in general. Because many CEOs and CFOs don't believe that that media can be a major driver for growth.
It's a key part of the CMO's job to convince the leadership team how important media can be. But while many excel at communicating the importance of media downstream, aligning internal teams and selecting the right partners, they are less impressive when it comes to persuading boardroom colleagues.
With just 3% of board members having a marketing background, this failure matters because it encourages a commoditised view of media as well as making marketing vulnerable when budgets need to be cut.


But CMOs can play a huge role in changing this if they take control over media's boardroom reputation in three key ways.

Firstly, they need to demonstrate ROI: CMOs should be obsessing over technologies, tools and research techniques that showcase quantifiable media ROI. Some organisations have combined econometric modelling with attribution to show, very tangibly, how media investment makes a contribution to business growth. This is particularly important for CFOs, who want evidence that marketing spend is driving predictable and sustainable value.

Secondly, they need to simplify the complex world of media: CMOs need to become better 'translators' for their colleagues. They need to talk about media in terms that non-marketers understand. That means ditching presentations about CTRs, CPMs and CPEs in favour of simpler language that clearly links media spend with consumer action and business benefit.

Thirdly, they need to educate their colleagues: CMOs can do this by creating a culture that celebrates the success of media. That means regular engagement with the board, explaining how investment in media has met critical business challenges and delivered short term impact and long-term growth. CMOs should also celebrate their closeness to the consumer. They should be alerting the CEO to important changes in the marketplace, providing deep insight and understanding about the customer that helps the business anticipate rather than react to change.



Without such changes then the future of media at many companies is a programmatic one, where many roles are replaced by AIs and other forms of automation and the race to the bottom continues.

However, for the CMO that can make the case and persuade their leadership team of the power of media, the future is bright. We have a number of clients that have invested in large teams of media experts, all because the board understands the power of media to drive growth for the business.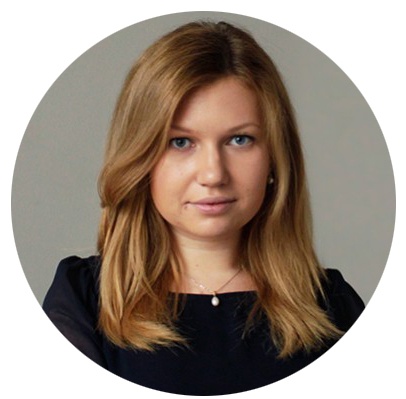 Nadia Shchipitsyna
Nadia is an enthusiastic marketing professional, specialising in integrated media and marketing communications. Her core skill is her expertise in the detailed planning and structuring of projects to ensure delivery and completion on every part, on time and on budget.