Publicis Groupe and Omnicom Group have now formally announced plans for a $30bn "friendly" merger of the two companies to create the worlds largest marketing service company and notably the world's largest media buying group.
This comes following days of speculation in the press, notably lead by theBloomberg "scoop". We expect that lots of people around the world probably awoke on this rather innocuous Sunday in July and have become slightly queasy at the prospect of such a monster marketing merger.
Already you know its going to be the Most Talked About Agency NewsStory Of The Decade.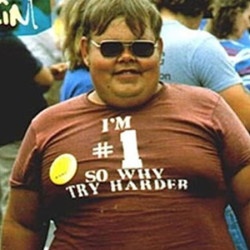 Our perspective at ID Comms is very much on what this means for the group's considerable media billings and how it affects the group clients.
The combined leverage of the new POG (Publicis Omnicom Groupe) could create a 40% market share in global media billings of approx. $200bn annually. This scale of this market influence is likely to be the largest barrier the successful merger will need to overcome. It will need serious regulatory overview and approval. The question to be considered will be – can you control 40% of any media trading market without it causing problems of governance and conflicts of interest? Probably not, as GroupM have been finding in Germany over the years.
Controlling 40% of the world's media spend will inevitably be positioned as one of the major benefits of the merger for its clients; "enabling the combined group to implement unrivalled leverage in media negotiation and access better discounts, access to prime content and flexibility of inventory management for the benefit of our clients" (this is my fictitious quote)
Sounds great. In theory.
In practice, the baseline improvement (as an average across all POG clients) will probably be tiny simply because there isn't that much more discount or deal conditions that the market can give these already hugely powerful negotiators.
What we will probably see more of is the large groups like POG and WPP making increasingly speculative investments in media inventory to then brokering that inventory onto their huge client portfolios.
Further consolidation amongst media agencies could create new layers of opaque complexity, increasing the distance between a marketing director and the results of their media investment. Greater distance and complexity means less control; a merger of this scale will likely reduce rather than improve the transparency in the agencies' media planning and buying practices.
Brands/Clients
Hooray! Many congratulations to you if you are in the Top 20 Advertisers in the world because these deals are being done In Your Name. You lovely big-spenders are high priority clients for your agencies and you hold such sway and influence that you will be able to suck up all the additional value that can be squeezed from these agency consolidations.
Make no mistake. Where there are better prices, you will receive them; where there are agency fee reductions possible, you will be granted them; where scale makes a difference, you will benefit from it. If you are a top 20 global POG client you are about to feel some serious P-O-G-L-O-V-E.
If you are not so blessed or sufficiently privileged to be sitting amongst the top 20 global advertisers, then you might well be concerned. It's a struggle to really see any significant benefits for you shining through this glare of hype and optimism.
Much like the middle child of an expanding brood created by a second marriage, as a "mid tier" agency client you may be about to be ignored even more than you were ignored before. So, what to do...?
Savvy marketing procurement leaders will rightly be making plans to negotiate their agency overhead down a little in expectation of merger efficiency. Likewise any spare value that such a merger creates will be quickly soaked up by savvy clients being proactive in asking for new terms of business with the merged 'Groupe'.
Those that sit around and wait for POG to call them and offer them a benefit of the merger might end up finding themselves at the end of a very long queue for the bathroom only to find there is no toilet paper left when they finally get there.
The bottom line is that media agencies don't really need more negotiation leverage in order to be considered good partners to their clients.
So unless you are in the Top 20, you'll have to spend some time to identify your own benefit of the merger and then seek out getting this secured in new terms of business as swiftly as possible.
If you are a mid-sized global advertiser or a large regional advertiser you should be rightly worried that these announcements aren't really being made in your best interests. However, you probably (together) account for the majority of the market in terms of volume so your combined voice counts for a lot. Speak up.
Media Vendors:
More potential misery for the traditional media owner, greater volume carries greater threat and provides an even bigger stick with which to commit assault and battery on the vendor market.
POG will have even greater influence over exactly how brand media dollars flow through the media market place.
Any market place in which a vendor is too reliant on a small number of very valuable clients will probably result in the product (content) becoming worse over time. Lets just keep an eye on that.
Technology and content companies; standby for some lavish internet dating with Mr Big(gest).
Agency Employees (a.k.a. "Our Greatest Asset"):
Who knows, but you highly expect that there would be job losses in the name of efficiency. The ranks of both companies' middle managements are probably fairly bloated and so mid ranking execs on both sides of the Atlantic may be duly concerned.
For the rest, a broad period of frustration and instability beckons whilst two starkly different corporate cultures are put in the blender with fingers crossed.
Omnicomers curious how much you may be valued by your new boss only need to watch this unfortunate turn of phrase by Mr Levy. Shot in 2009, Levy refers to how his people had (graciously) accepted pay freezes and expense cuts in order to maintain the group's healthy profit margins during economic recession. At the end, somewhat lost in translation perhaps, he says "…[Publicis Groupe] have something which is very rich. Which is our people"
Err, no. Not any more.
Other marketing service groups:
Such a merger will likely prompt other groups to consider their (weakened) positions carefully. In the medium term of 1-2 years there may well be a fillip to the WPP, IPG and Havas international network agencies of POG clients calling agency pitches. This could happen where clients of the merged Publicis Omnicom Groupe decide that the merger creates a consolidated account in one group (where the intention was always to keep them split across groups) and so they call a review of some or all of their marketing service roster. This will likely create some instability and volatility in the market until things settle down again.
By which point there will likely be another merger to discuss: The other unpleasant side effect of this merger is the Sorrell Factor™. Not one to easily accept being forced into second place, he will be looking for acquisitions to allow WPP retake their number one spot.
After many years presiding over the world's largest advertising ship, I cannot see Lord Admiral Sorrell accepting his future retirement if it means stepping down from the world's second largest advertising group. He is more likely to give up his knighthood than concede to his French adversary.
This means we might look forward to the mind-numbingly dull prospect of an aggressive takeover of IPG or Havas by WPP in the future. Joy.
Shareholders / Investors / Curious by-standers:
The deal is certainly great news for shareholders and the financial press in the short term; these parent companies may be regarded as sexy high-performance business but they can also be indulgent and bloated, with super-prime office locations, hefty salaries and overheads and many layers of smaller creative companies awash with dysfunctional internal process, politics and egos. These are not yet super efficient businesses and one could easily find improvements in operating margin without the backdrop of a merger. However, a super-merger like this provides the perfect cover for which to aggressively strip out costs in the business, jettison all the dead wood management, combine offices and tighten overheads, merge technologies and streamline back-office functions until shareholders positively whelp with joy. All this will of course make the deal look like spreadsheet-genius for the coming few years.
However, we know that advertising is a volatile business; big clients can engage big agencies on a whim and can move their multimillion dollar accounts with a months notice, agencies still own very little IP in their work, most of their output is as "work for hire" and so they retain very little ongoing value in all their efforts. Both Omnicon and (perhaps more) Publicis, have been necessarily strong precisely because they were often the challenger.
And therein lies the biggest threat to such a vast (and unnecessary) merger: Once you are number one, why try harder.
Once the companies' management, its boards, key shareholders and top 20 clients have been well looked after by this corporate deal, what will be left for the rest and for the future?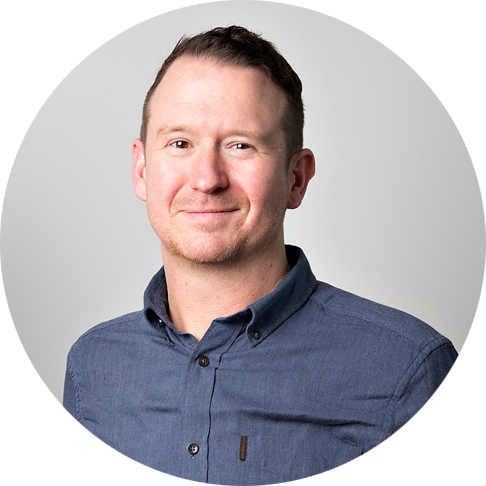 Tom Denford
Tom Denford is one of the world's most trusted advisors to senior marketing and procurement leaders on navigating media and digital transformation. With 20 years' experience in the marketing industry, which covers senior global roles in creative and media agencies, Tom co-founded ID Comms in 2009, with ambition for the company to be the world experts in maximising media value and performance.