This week we look at the giant opportunity ahead of Amazon to bust open the much-feared 'duopoly' of Google and Facebook. So-called because of their dominance of digital marketing budgets, the duopoly has accounted for almost all growth in digital media spend in recent years and looked unstoppable. Some have speculated that Snapchat would be the company to break this up but it is becoming clear that Amazon is taking their advertising business seriously at last and have seen rapid growth, albeit from a small base and more likely to now challenge and perhaps even defeat the duopoly.

We look at the comparative sizes of these three tech giants and compare their ad revenue businesses, their opportunities and predict their respective fortunes across the coming 3 years. In short, we predict that Amazon's advertising business will overtake that of Facebook in revenue terms in 2020 and take a huge chunk out of Google's search revenues in the process. Why? Because they have all the pieces of the puzzle ready: They watch and learn before they disrupt and they will have learned a lot in the last couple of years as Google and Facebook have been subject to far greater scrutiny from advertisers. Amazon has secured a good share of promotional budgets (rather than advertising budgets) and have permission over user purchase data which is highly valuable to many advertisers and we expect them to expand their brand marketing products in time. They are beginning to dominate product search in some markets and this will grow through the growth of voice search and the Alexa network. Important for many marketers will be Amazon's reassurance over brand safe environments and controls on ad placements. Finally, and probably the winning ingredient is Amazon's total commitment to market orientation (that is, being wholly customer focused) which means reinvesting all profits back into products which delight customers (in this case the advertisers) so we expect full transparency and market leading people, service and tools to steal away huge ad dollars from other vendors.

On this week's Good Week Bad Week we celebrate the latest update from UK marketing trade body ISBA who have revealed that a large cohort of their members have implemented their rigorous media agency contract template and much more are expecting to do so soon. A very bad week for mobile agency Fetch (owned by Dentsu) who have been subject to a lawsuit filed by Uber in San Francisco claiming breach of contract. The claim list is brutal, accusing the agency of fraudulent practice and demanding damages to be set by jury trial. If this goes to trial it may expose some of the intricacies and methods employed by agencies to deliver results for advertisers. You don't want to be on the wrong end of an Uber lawsuit or PR war. Whether this goes to trial or not, it looks to be highly damaging for Fetch's reputation unless they can fully and quickly address the claims in public.






Question of the Week: Will Amazon build the biggest ad revenue business in the world? Yes, No, Whatever.... Please vote. Check back for the results next Friday.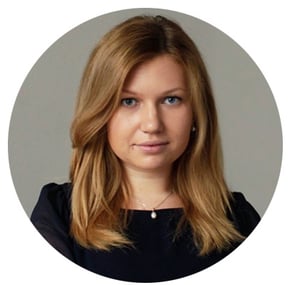 Nadia Shchipitsyna
Nadia is an enthusiastic marketing professional, specialising in integrated media and marketing communications. Her core skill is her expertise in the detailed planning and structuring of projects to ensure delivery and completion on every part, on time and on budget.